Delivery
Deliveries are unavailable at this time
You may order from our menu by phone and pick up from the restaurant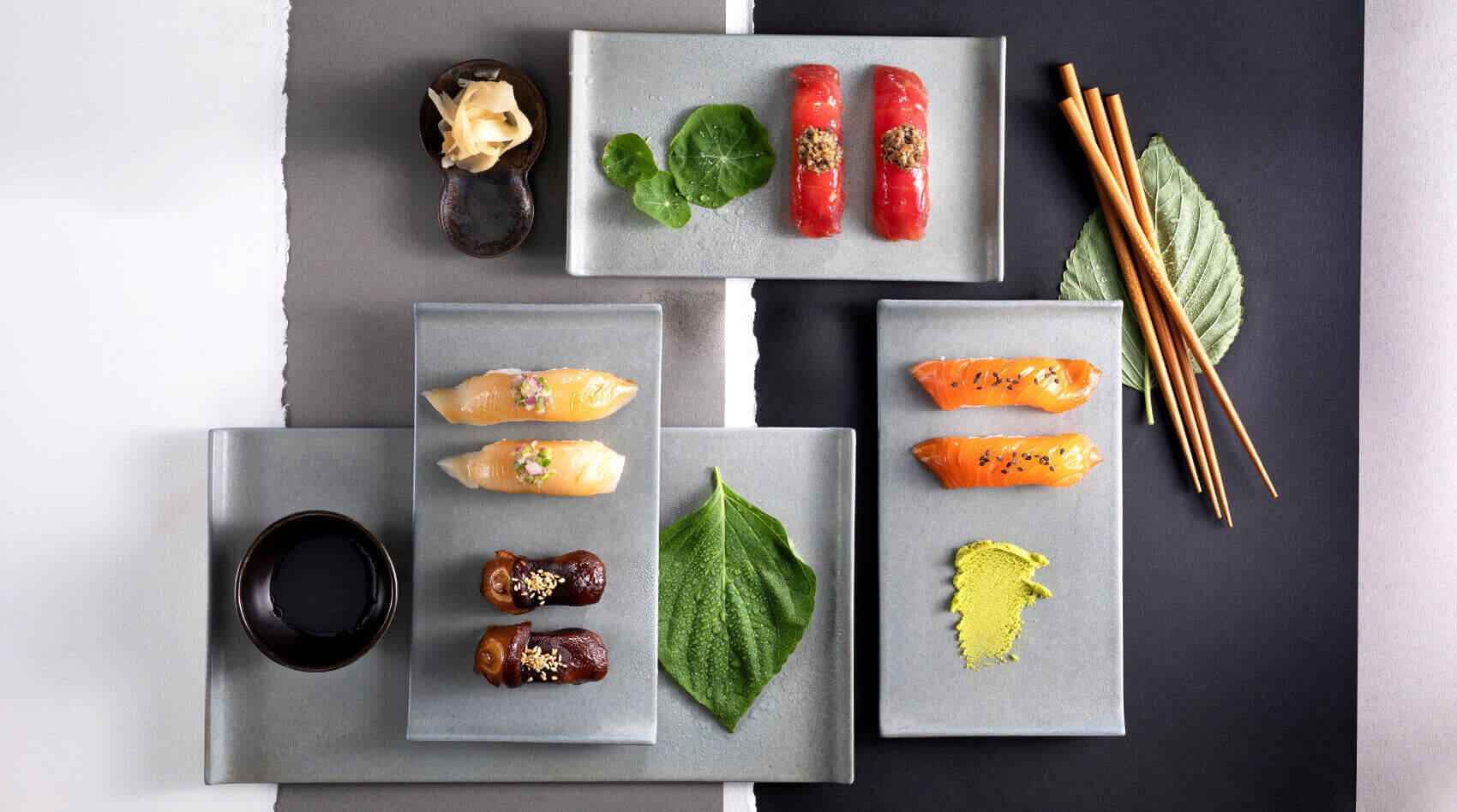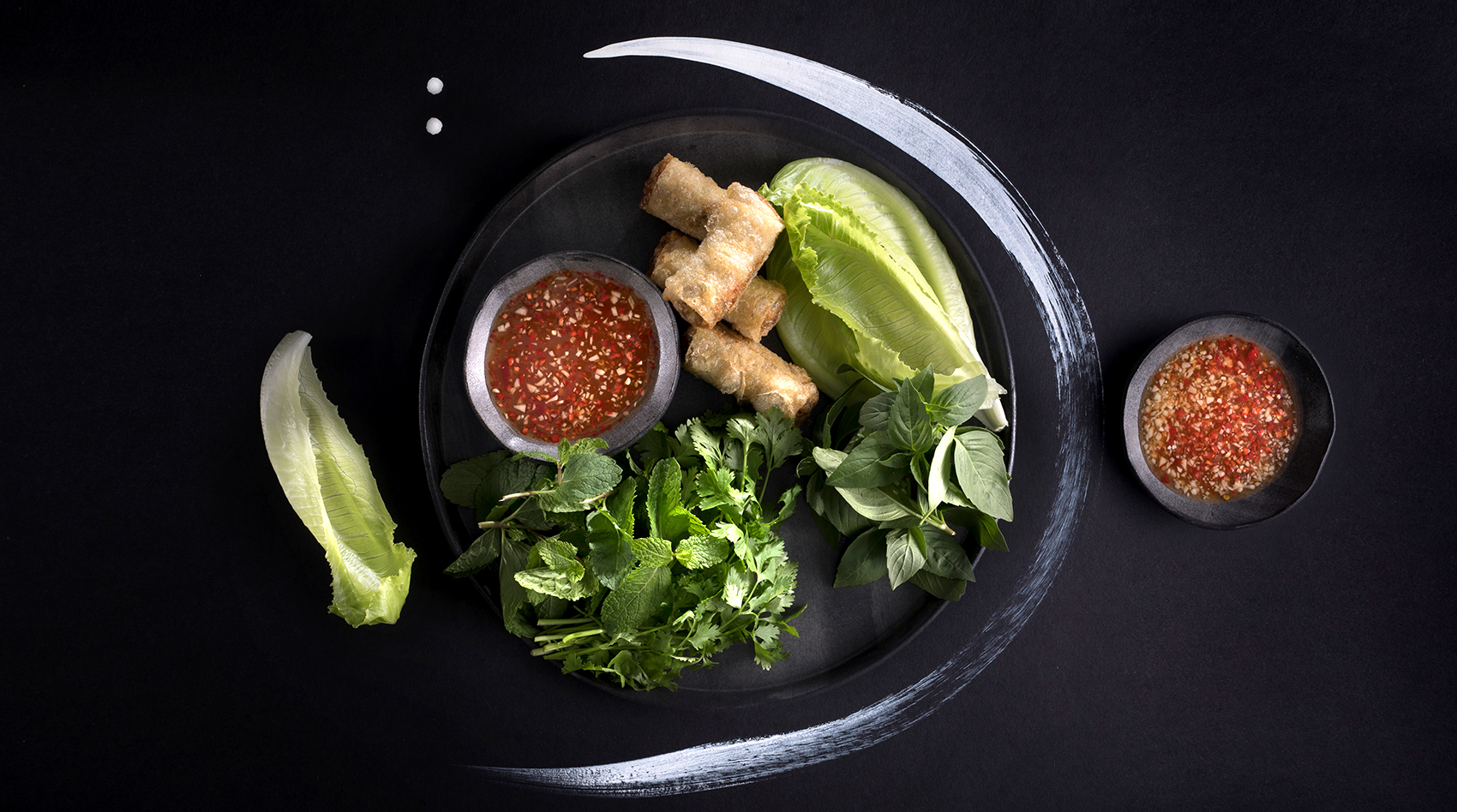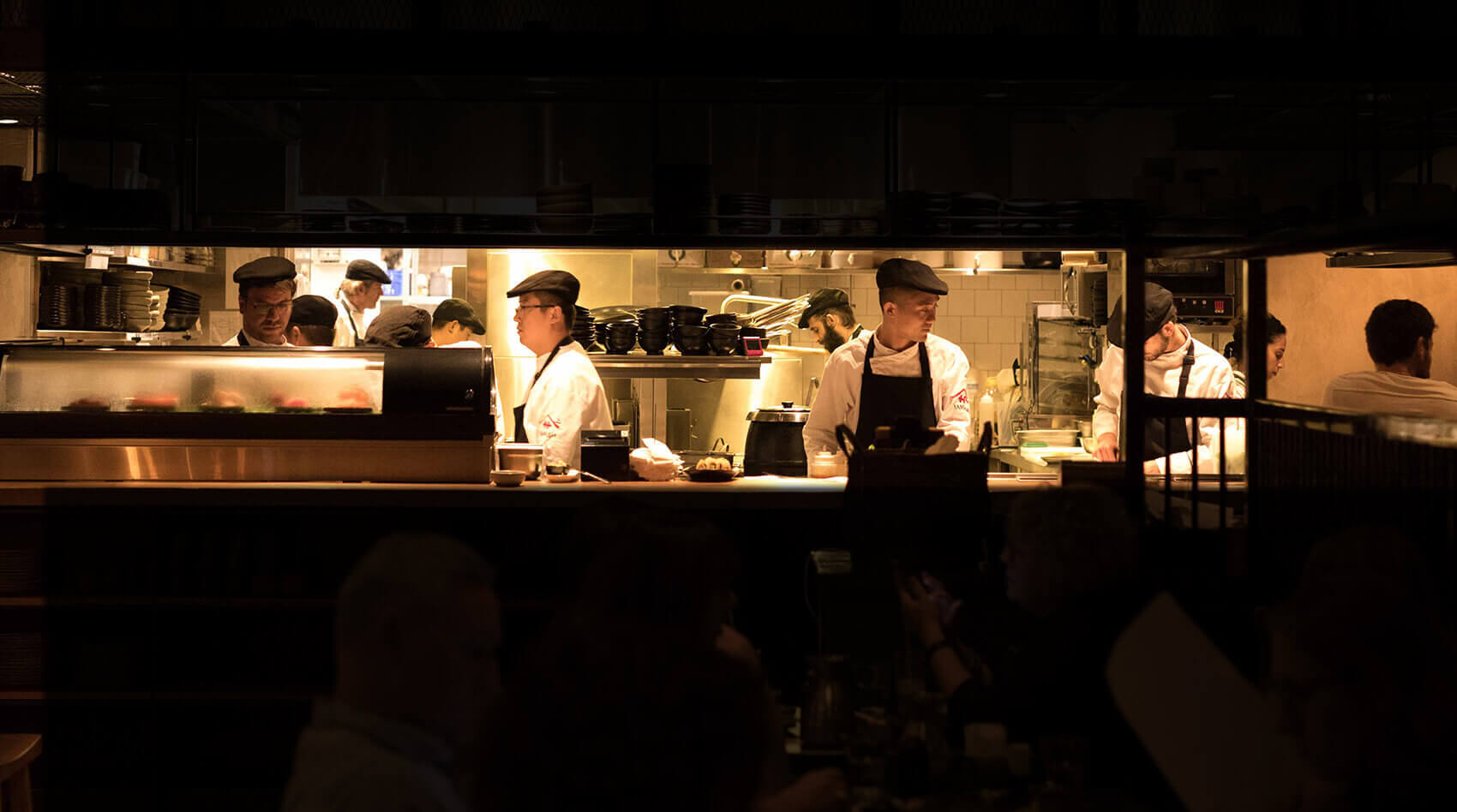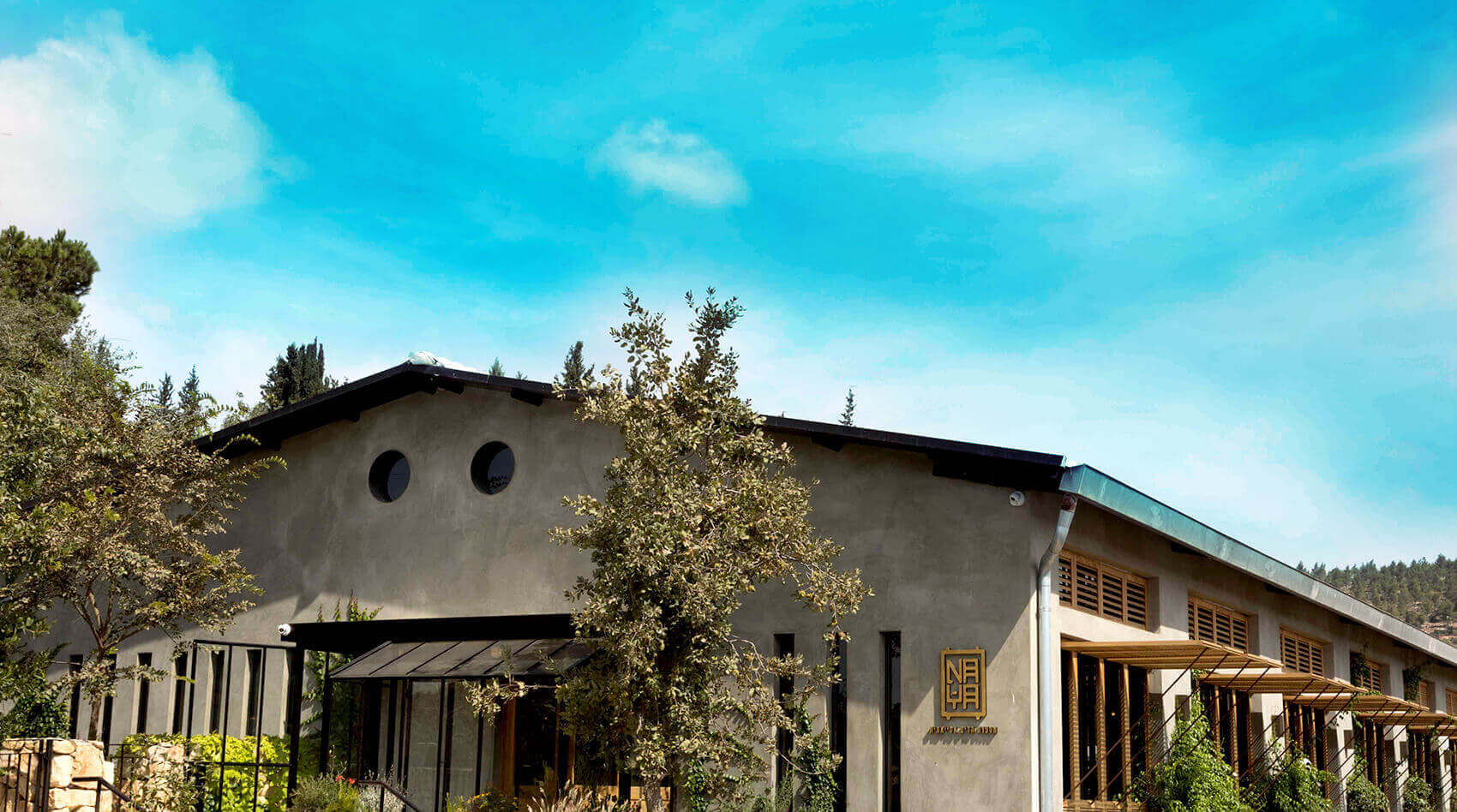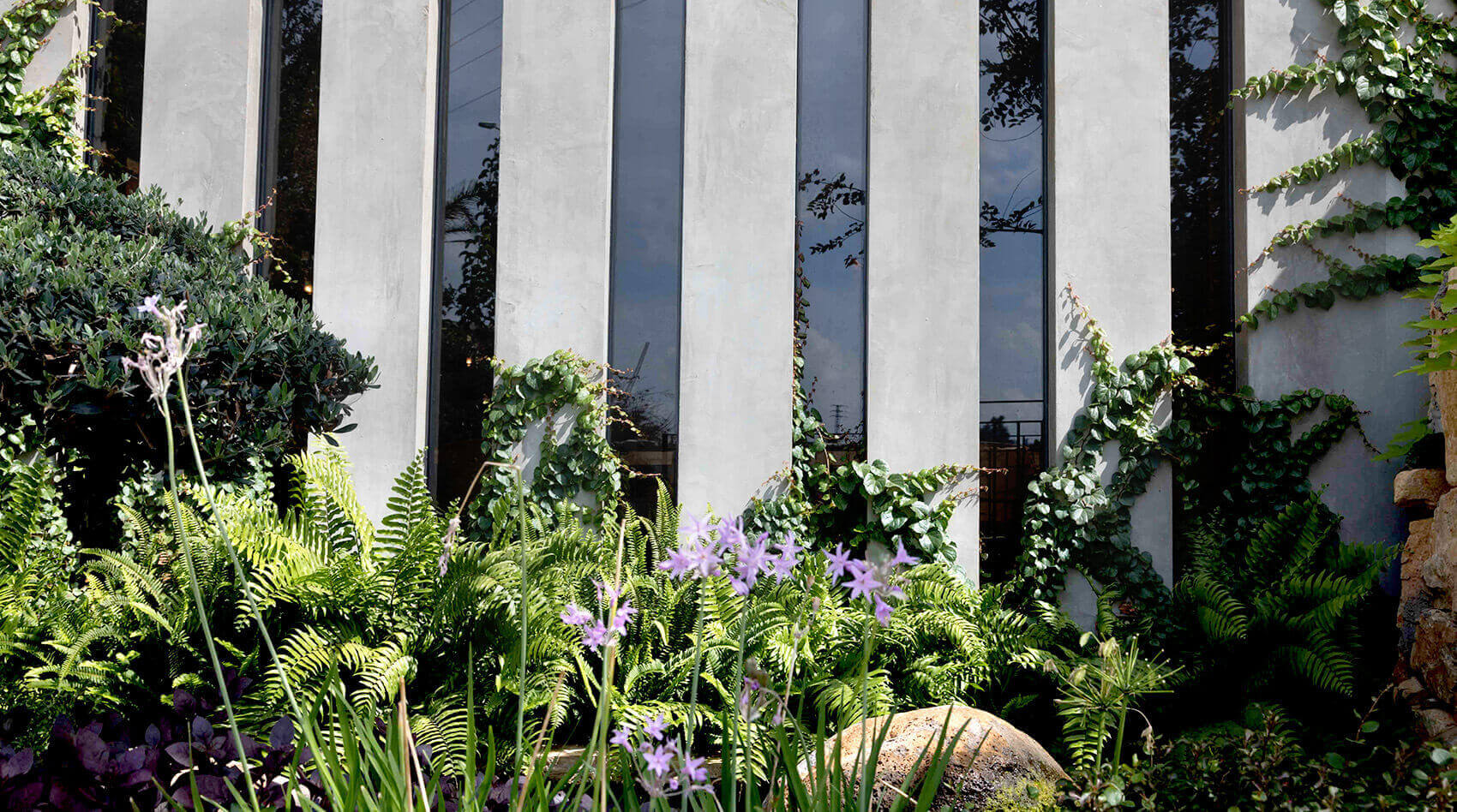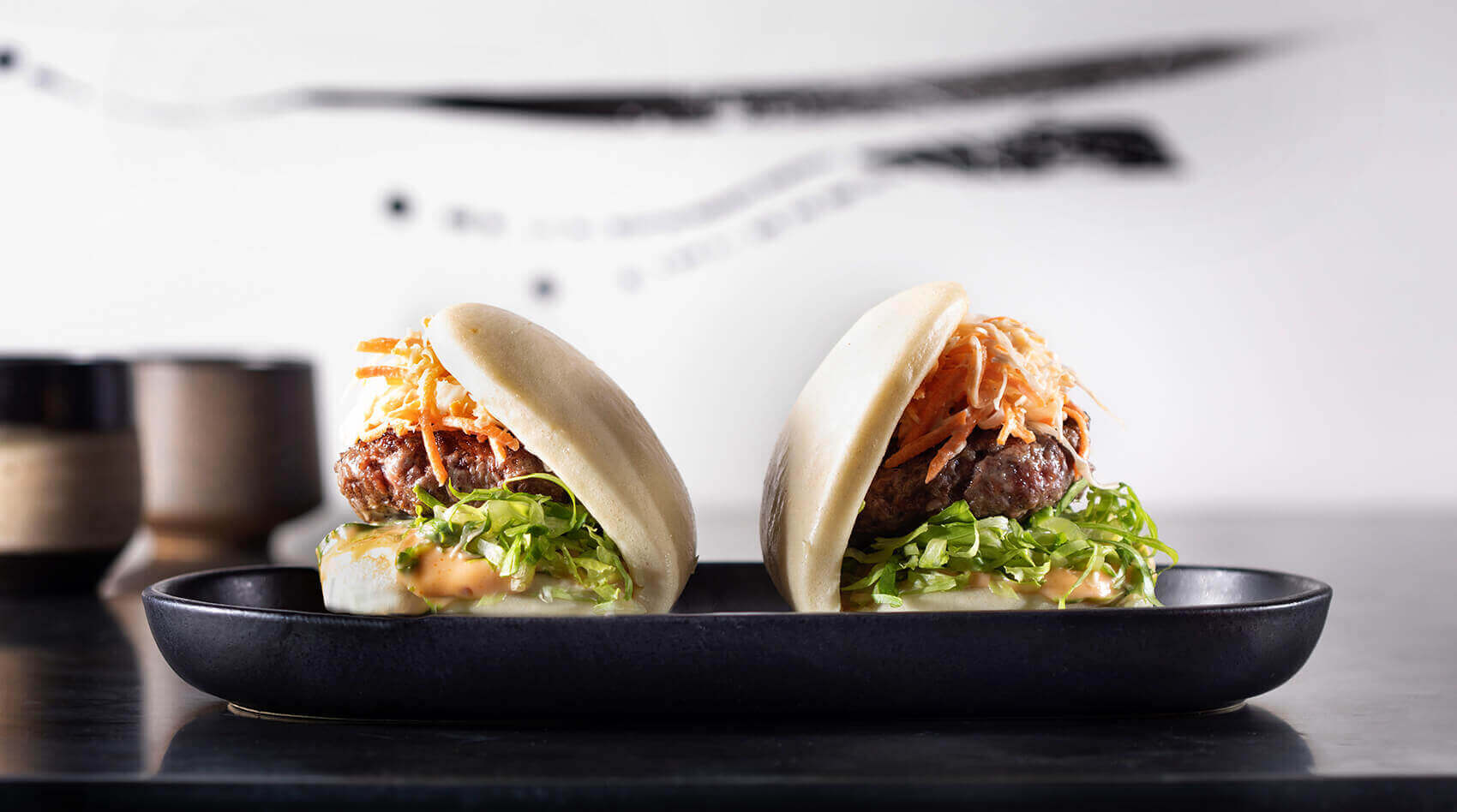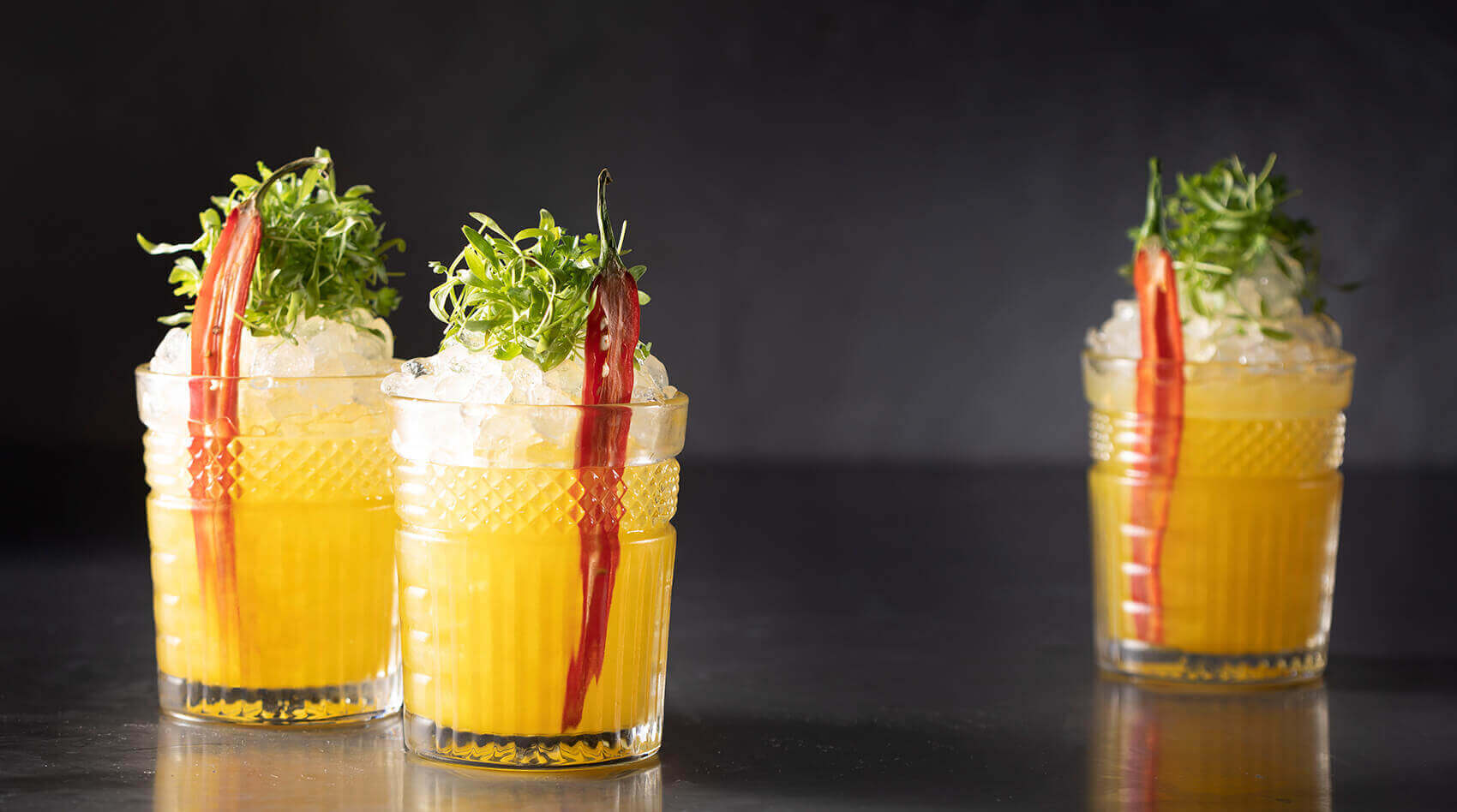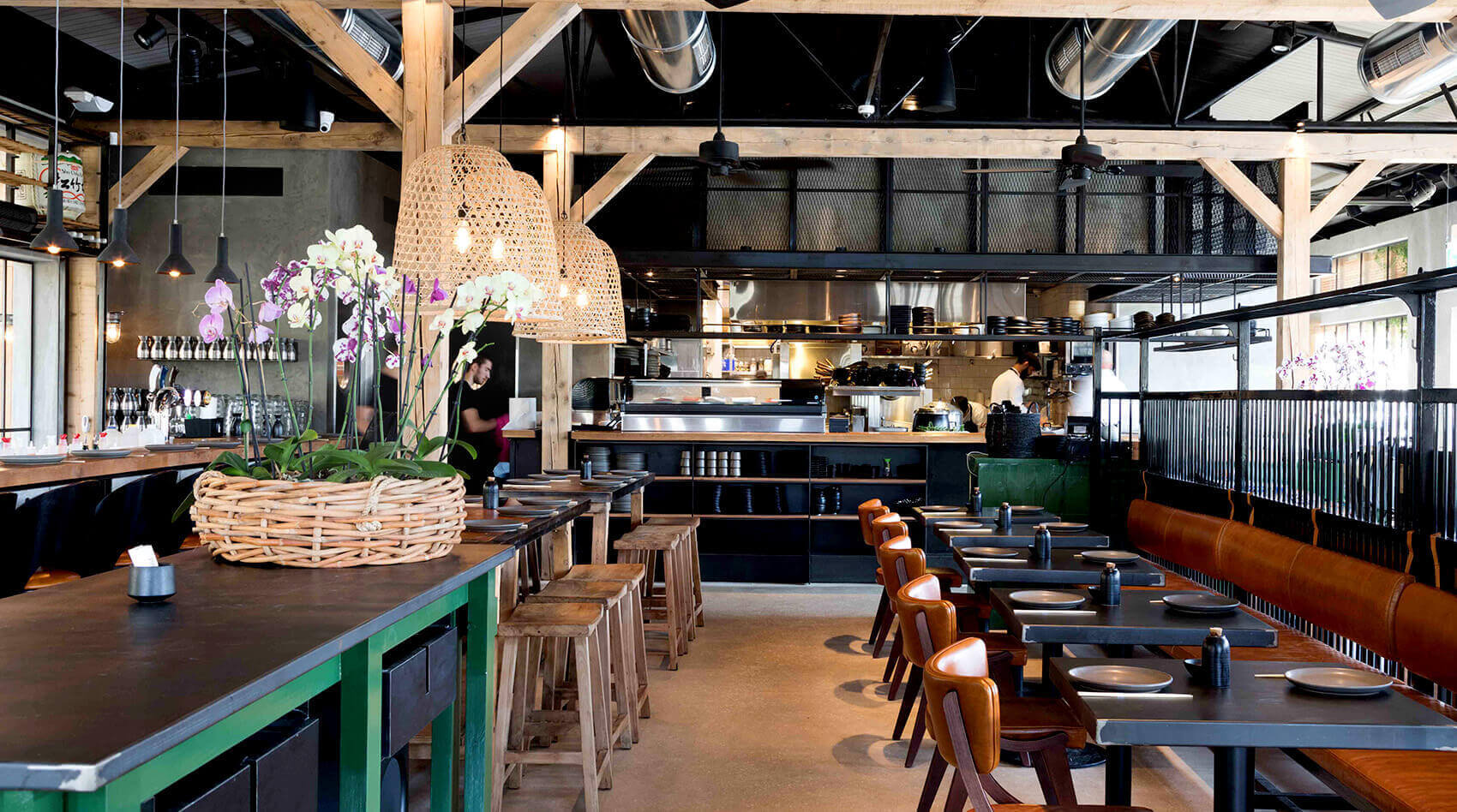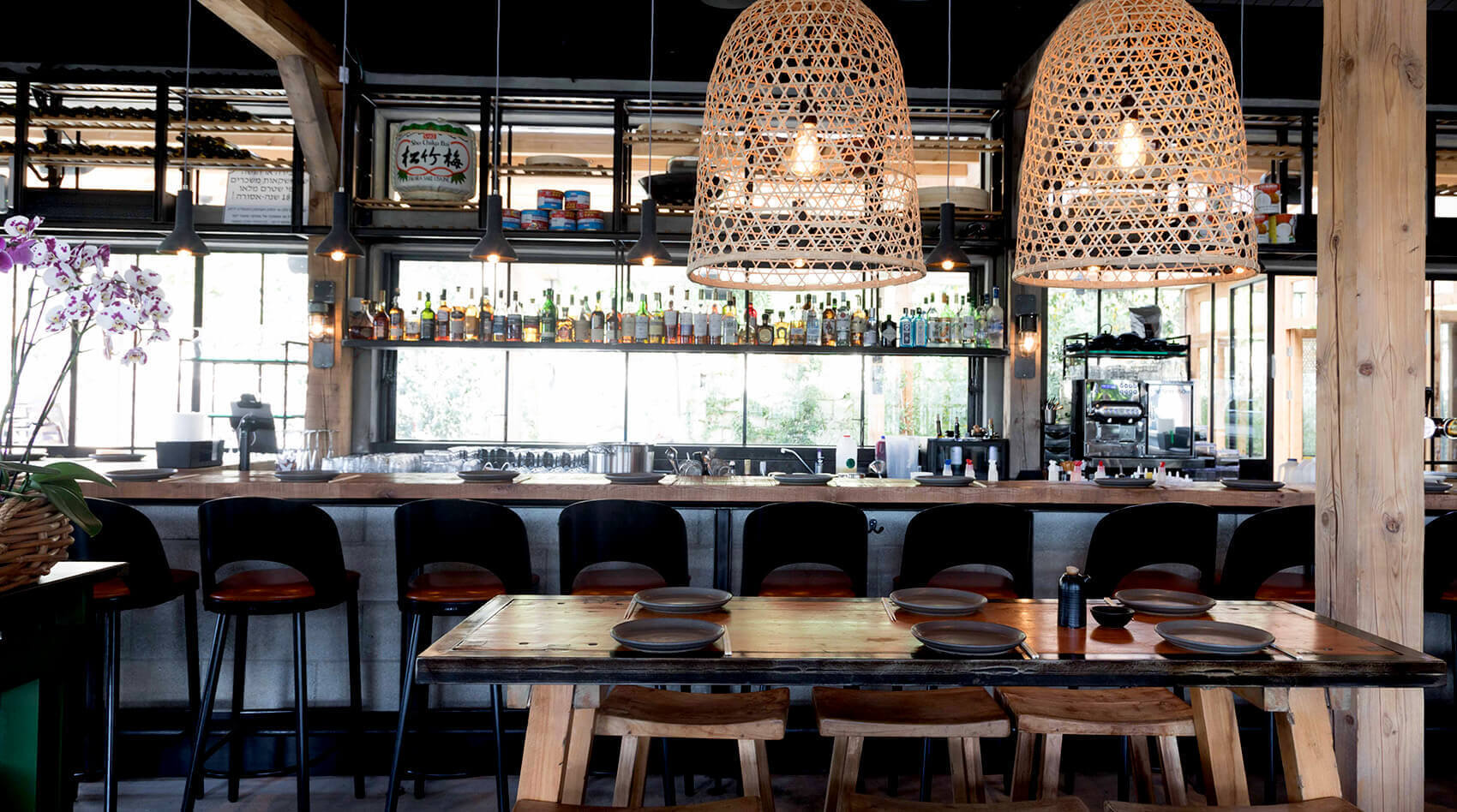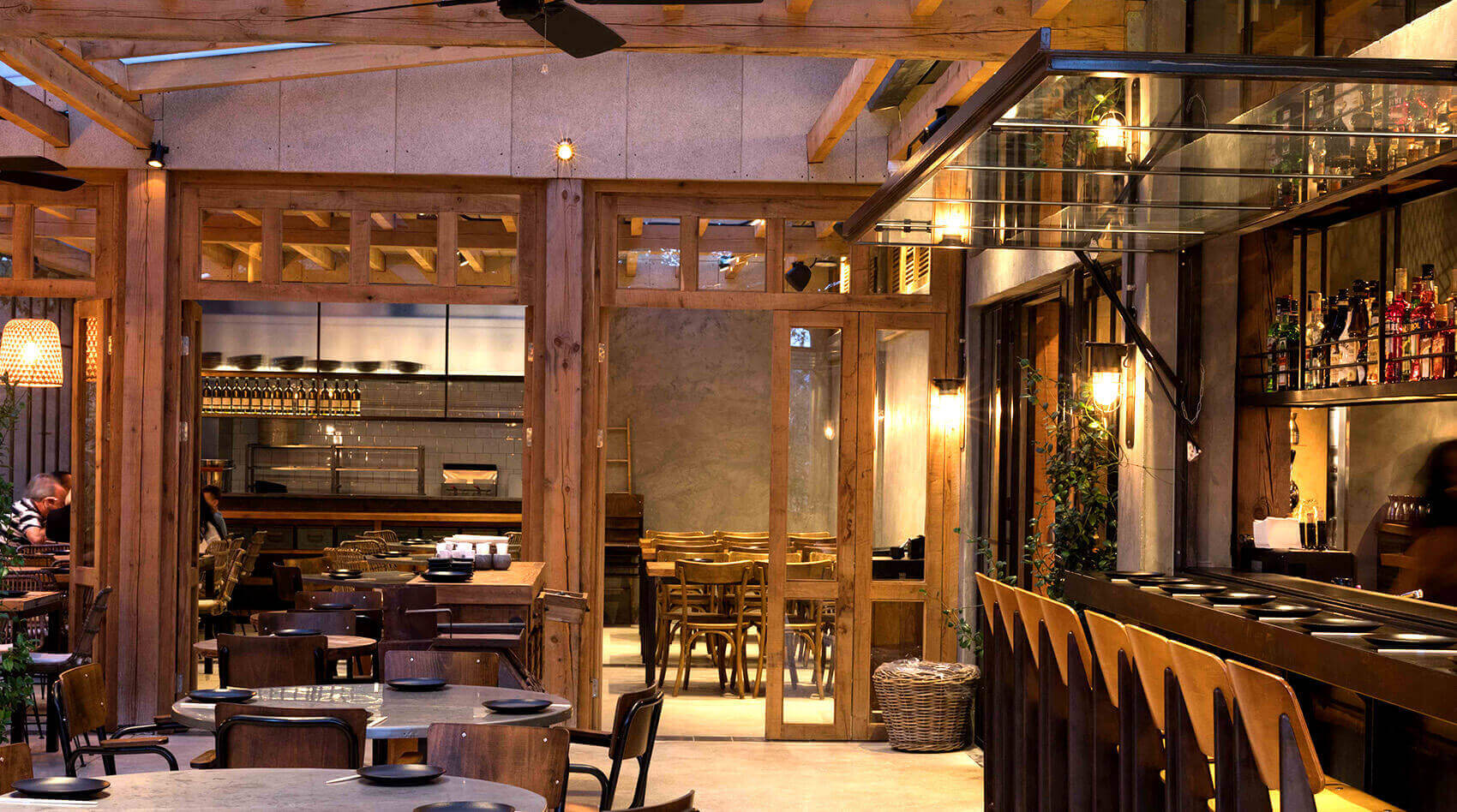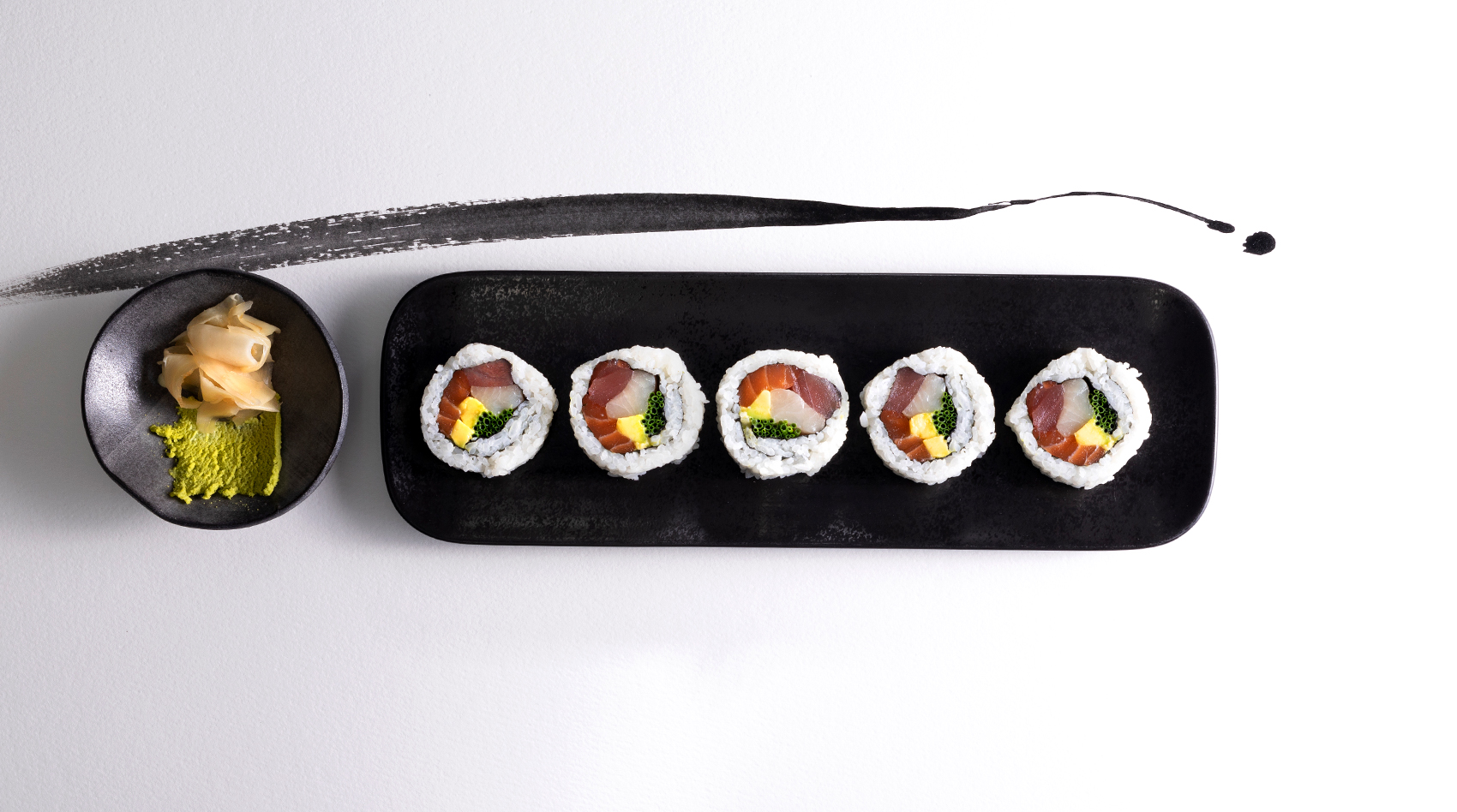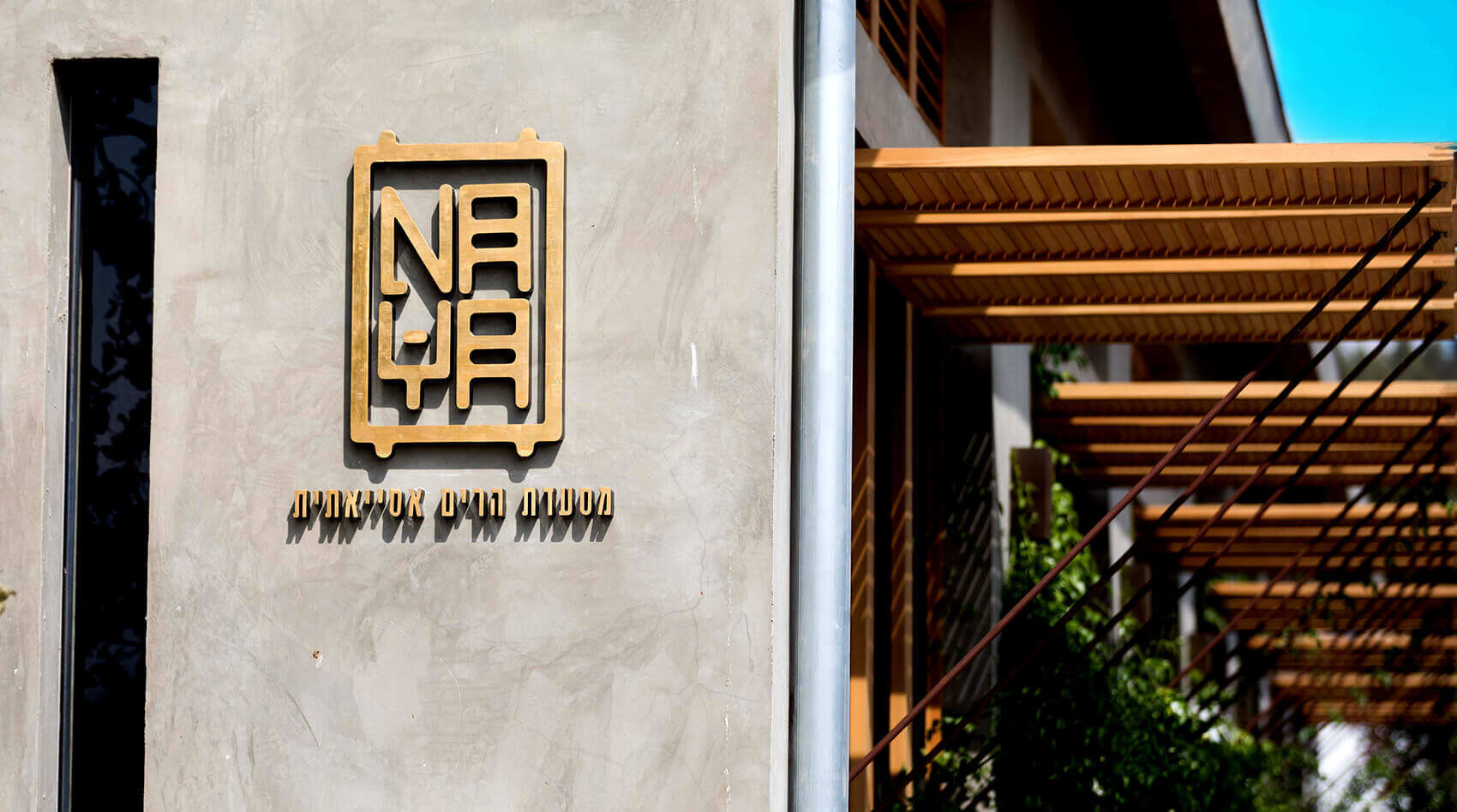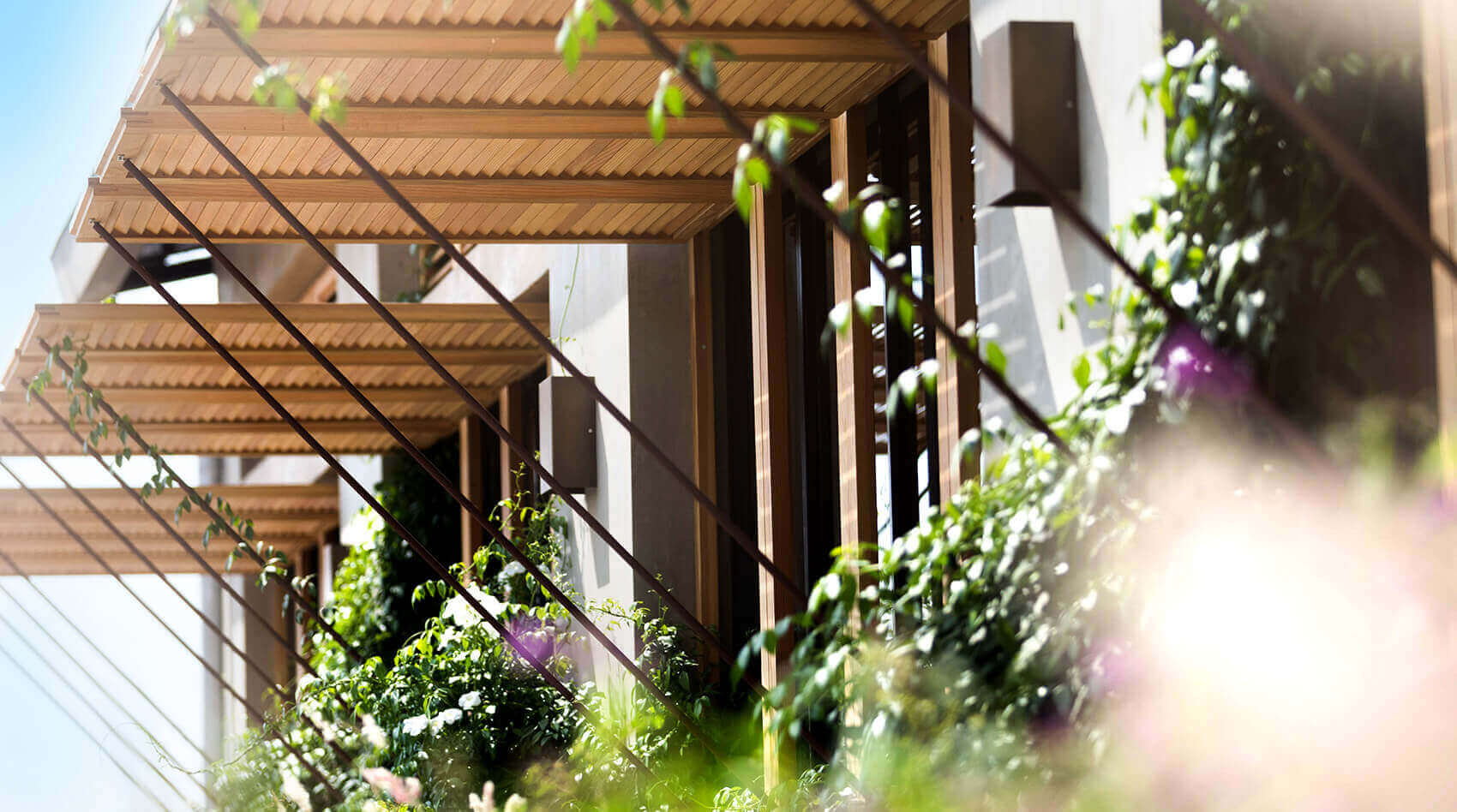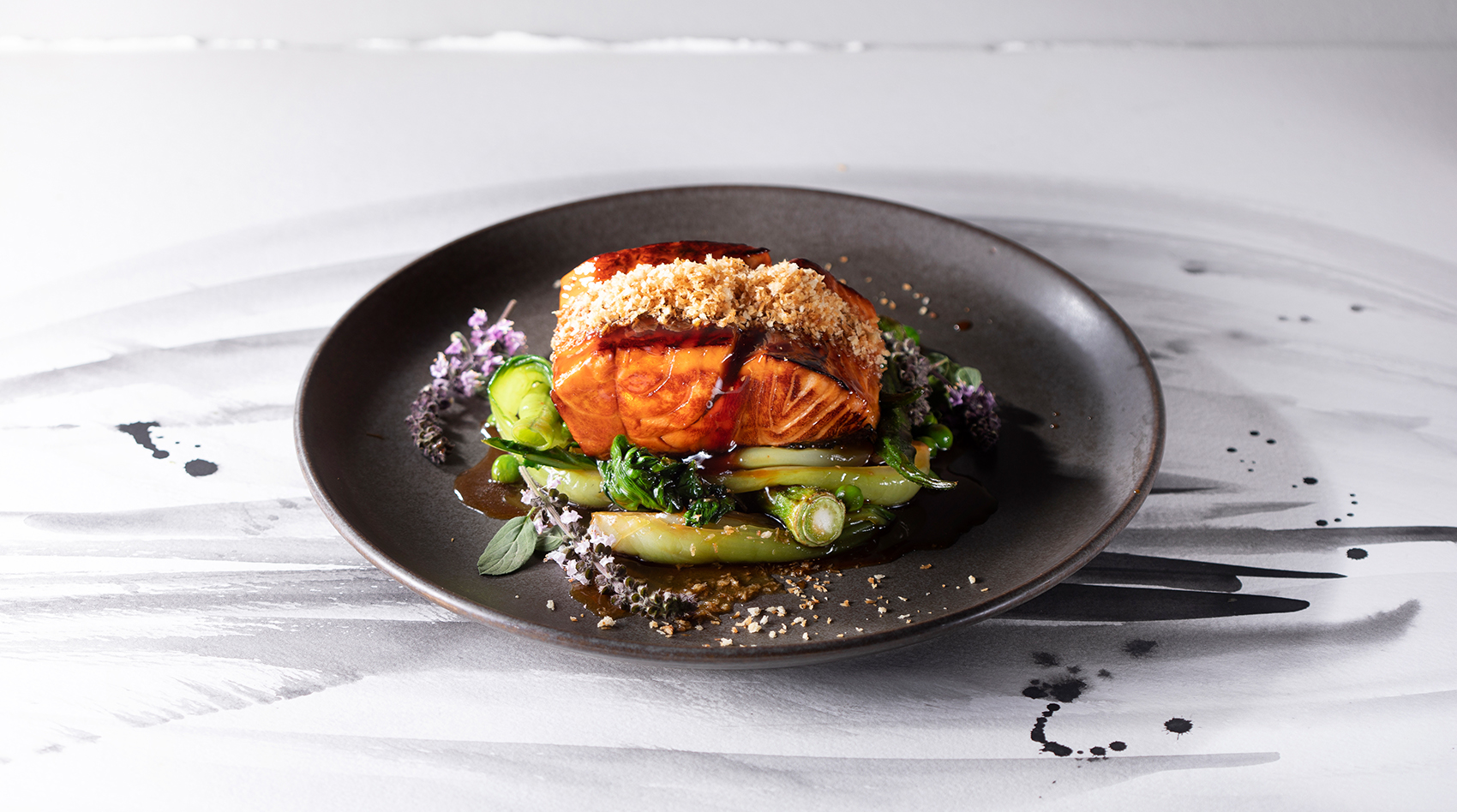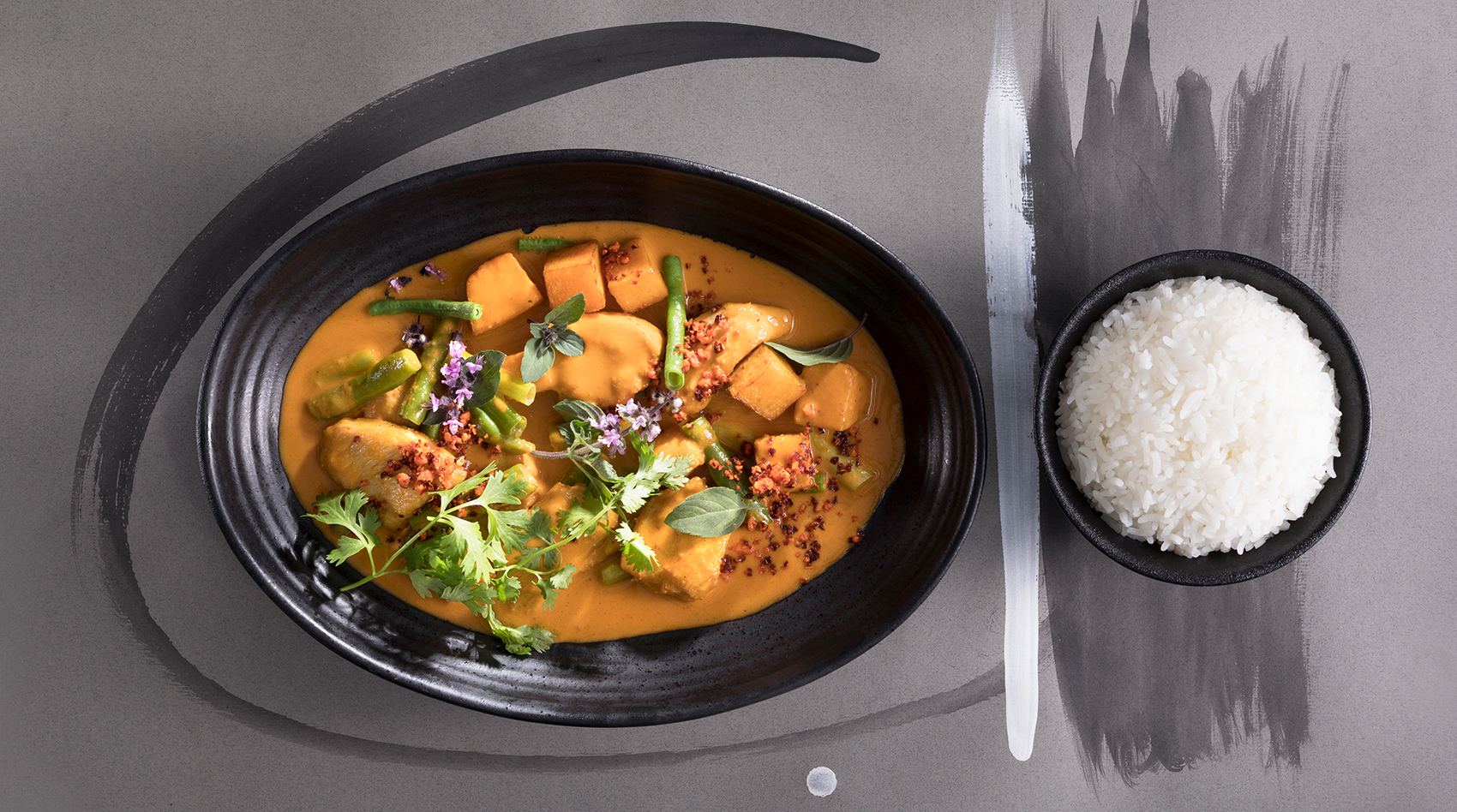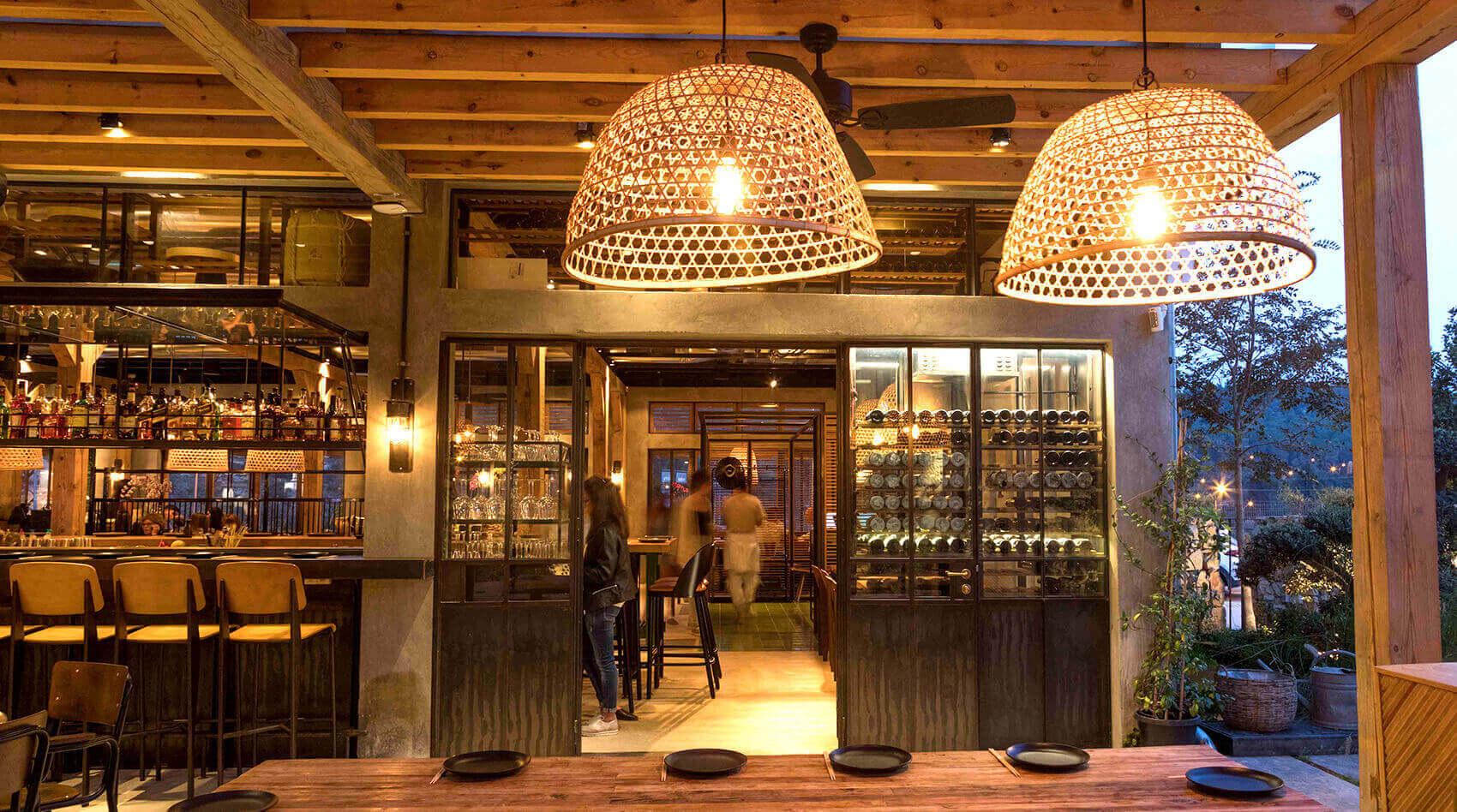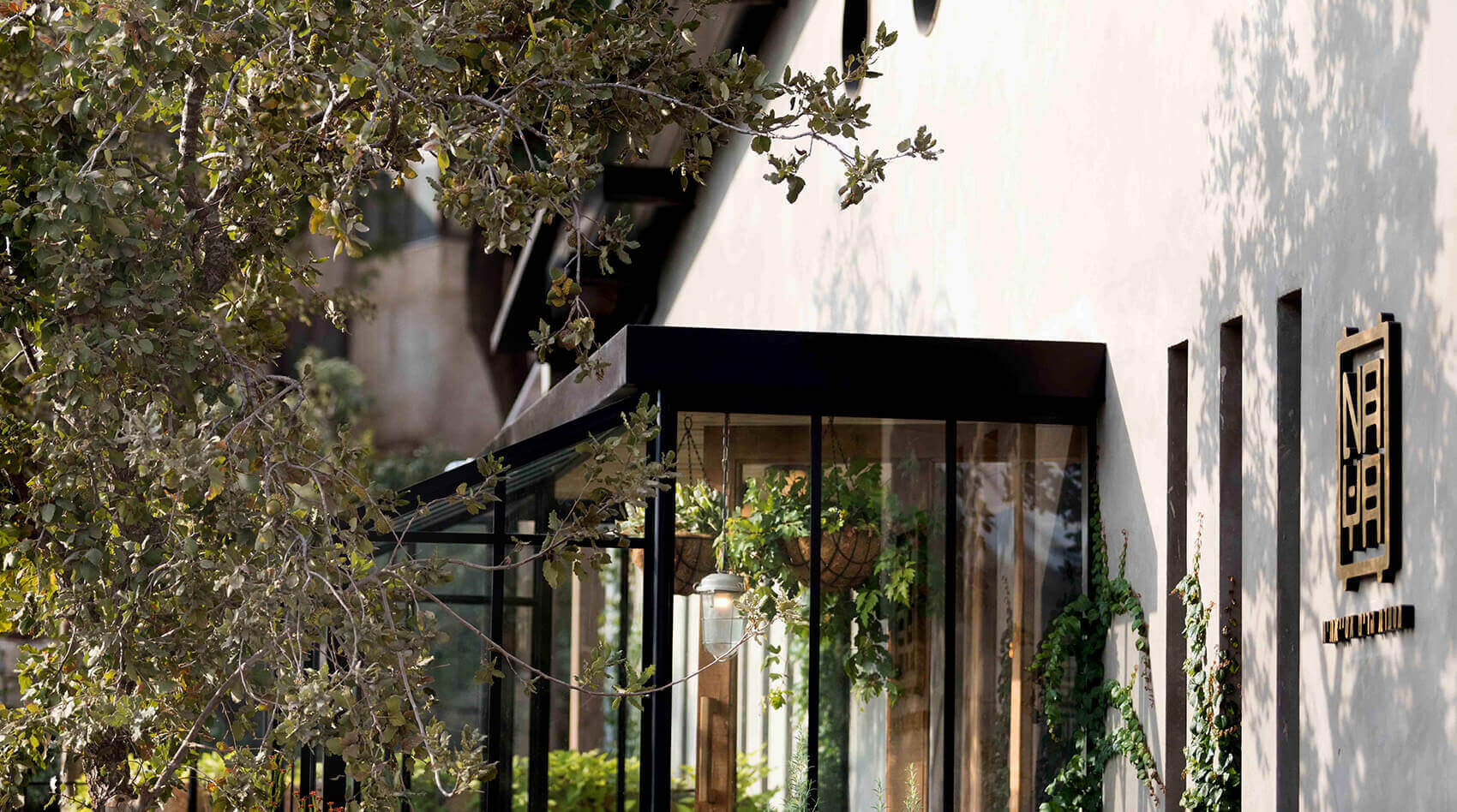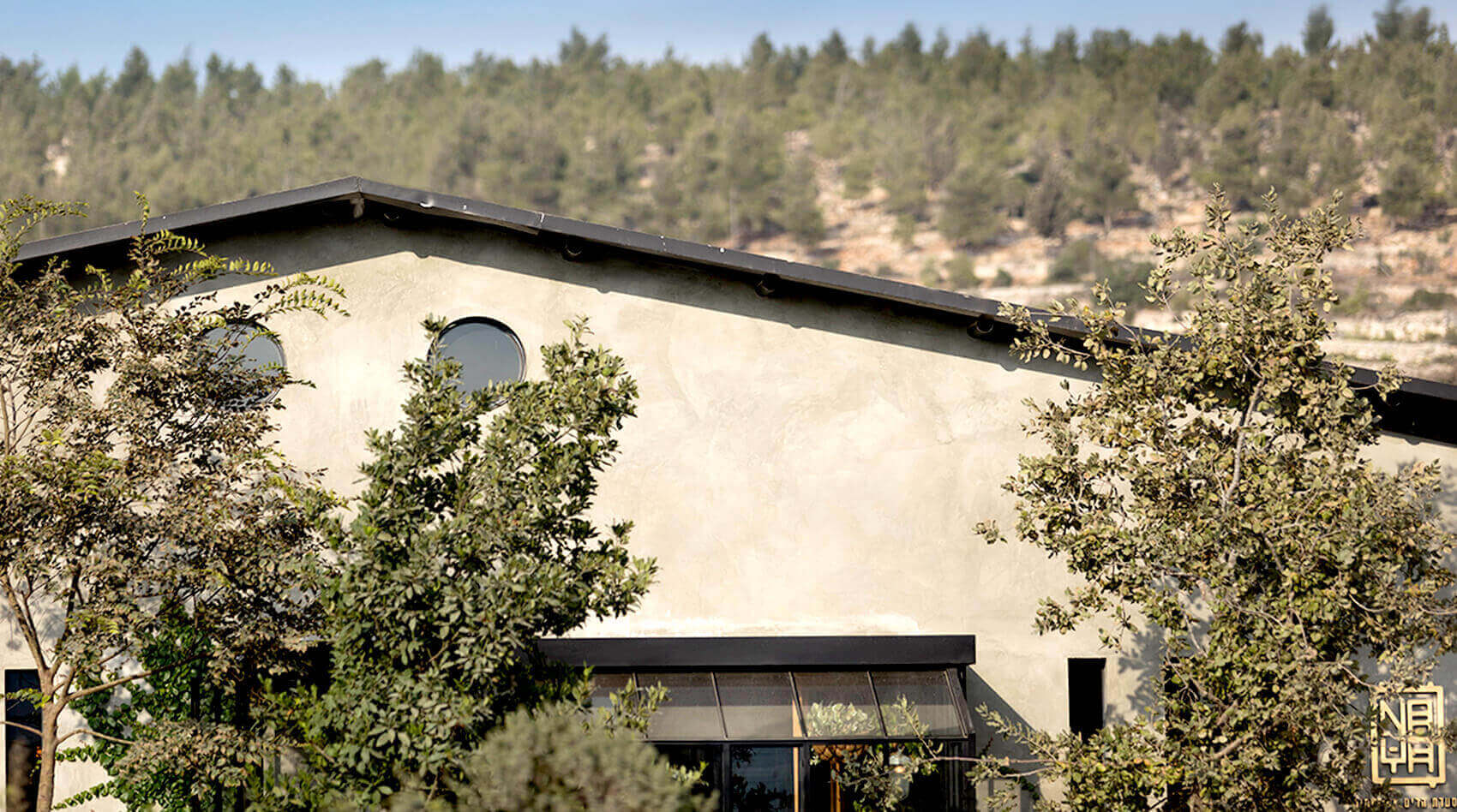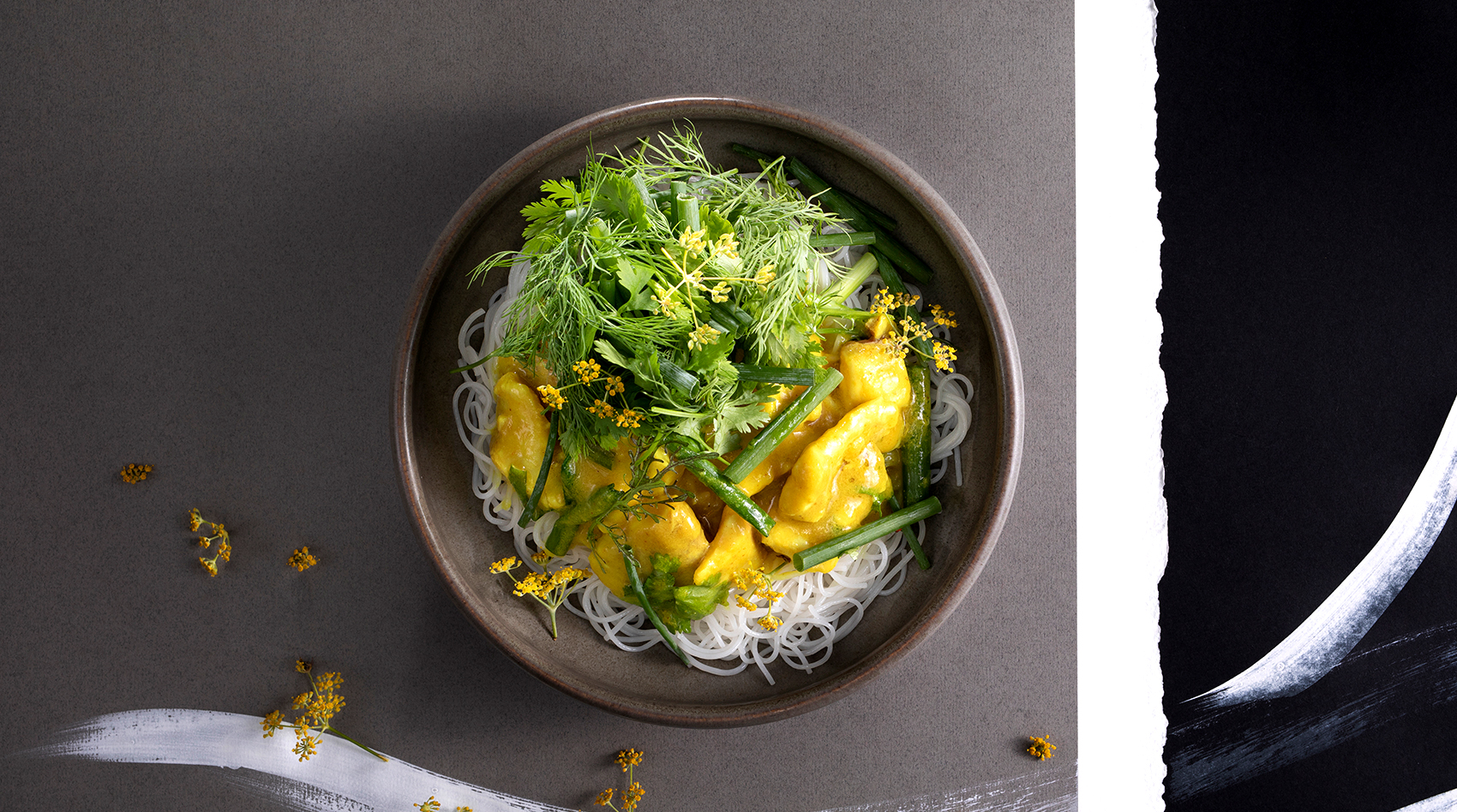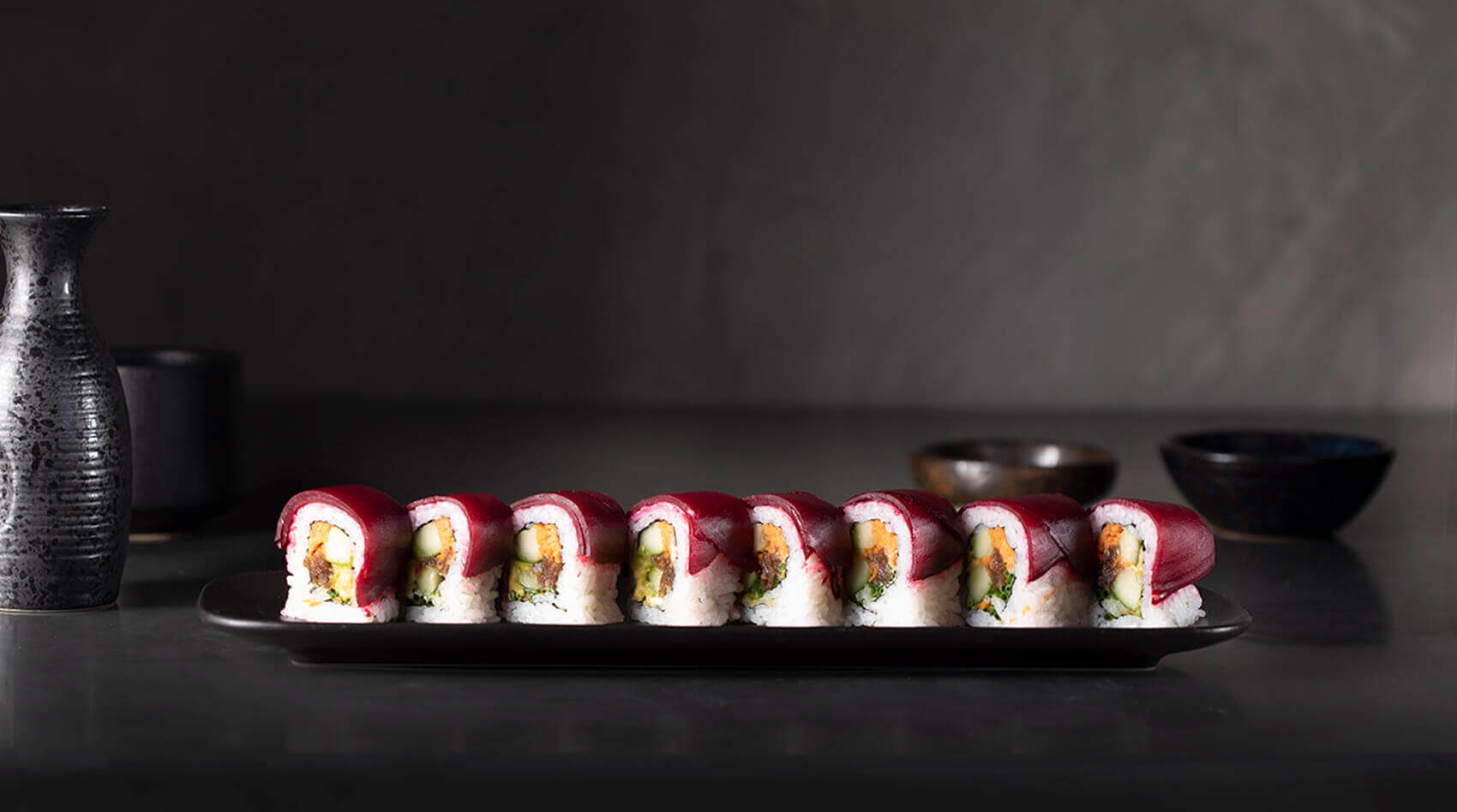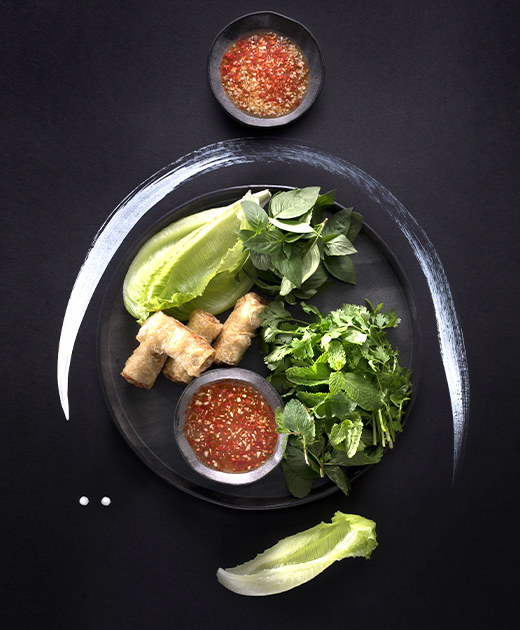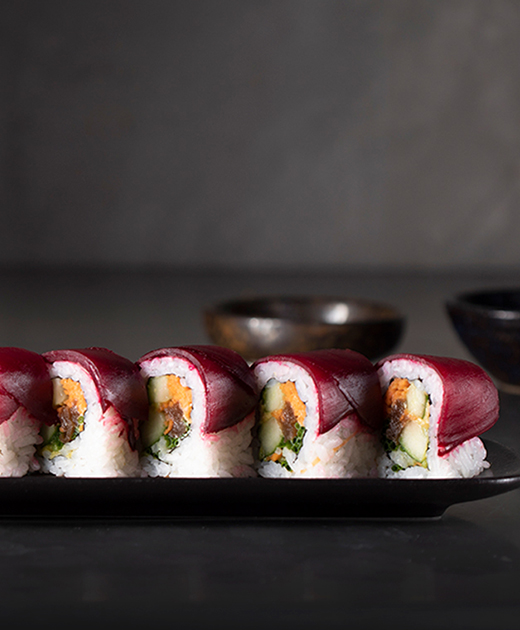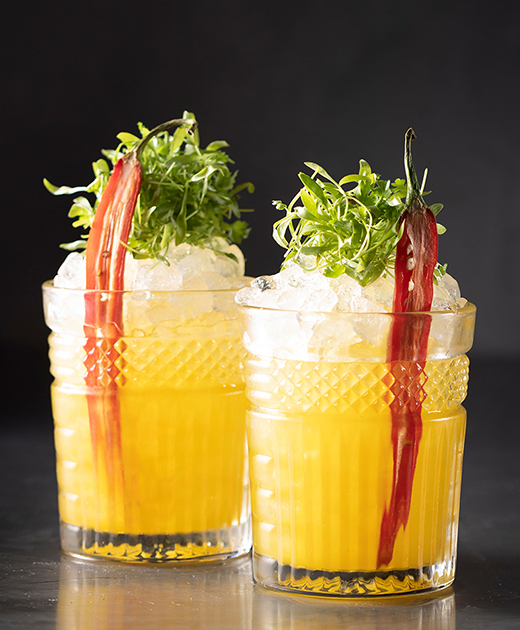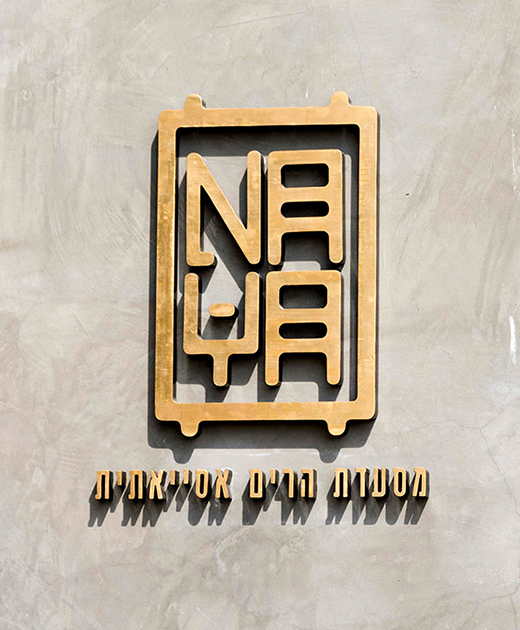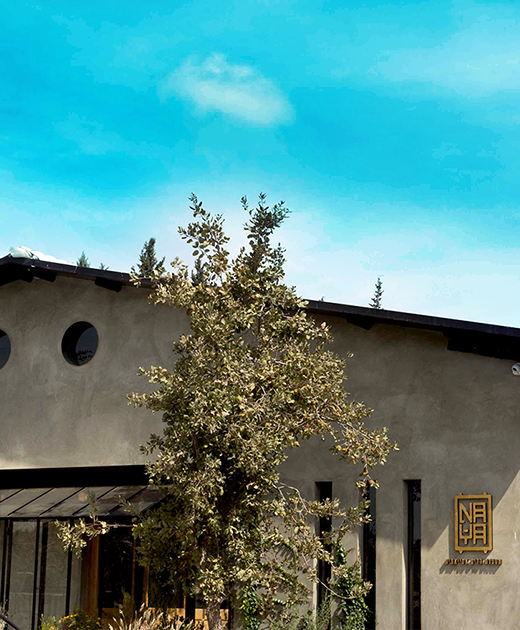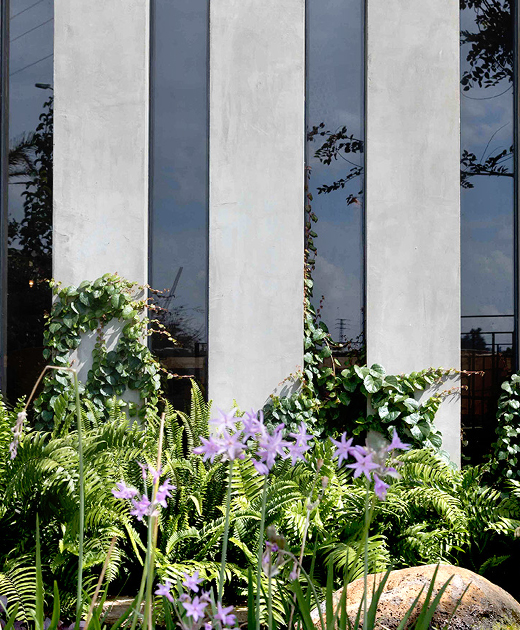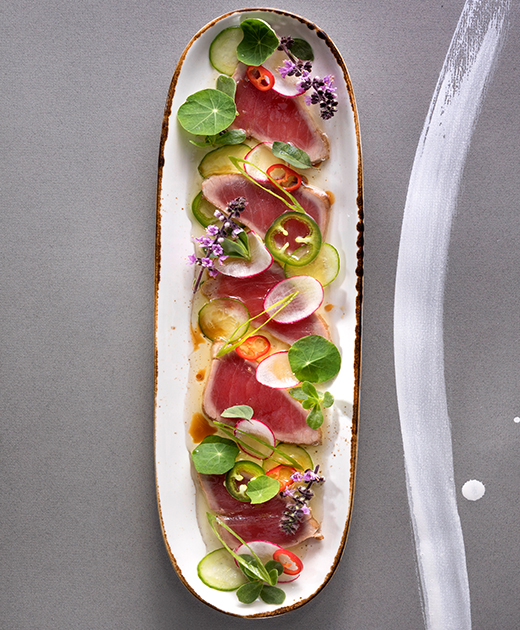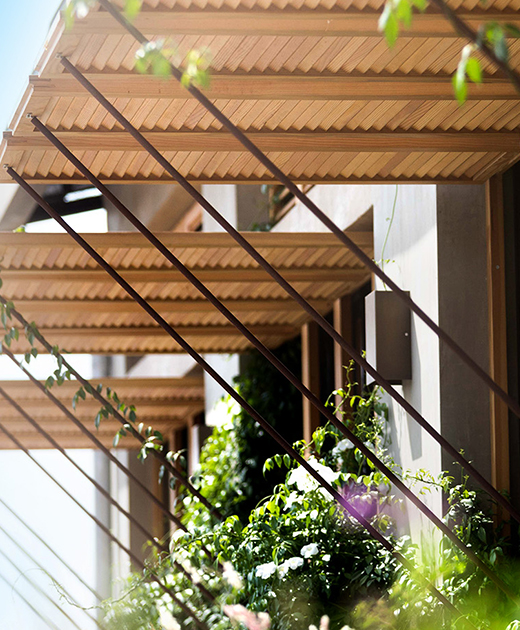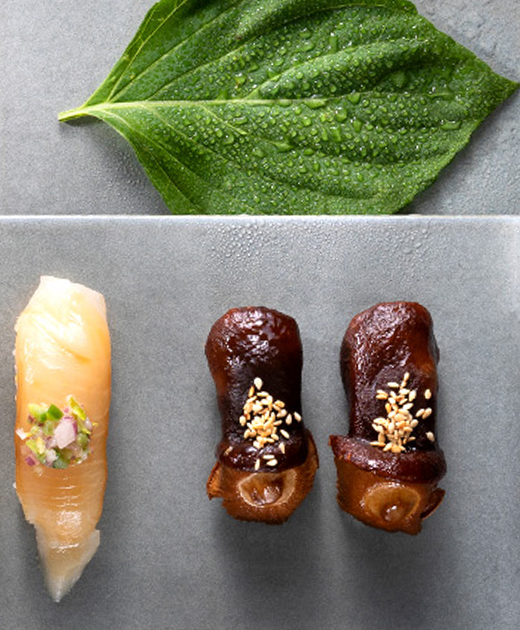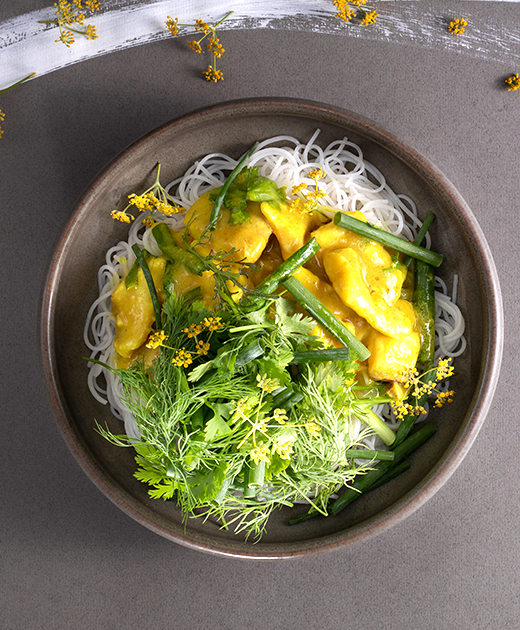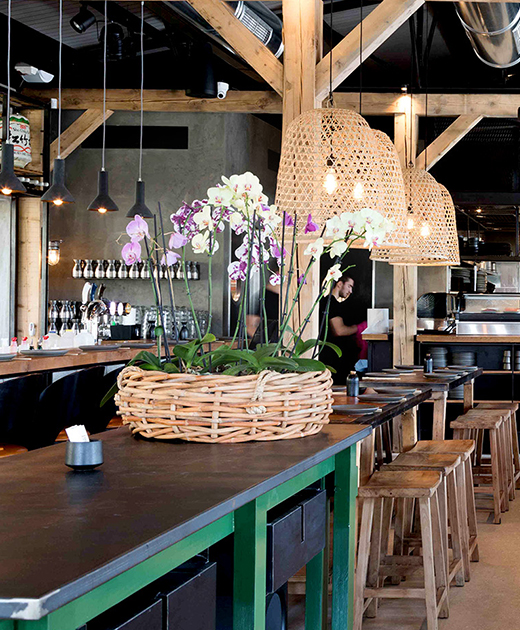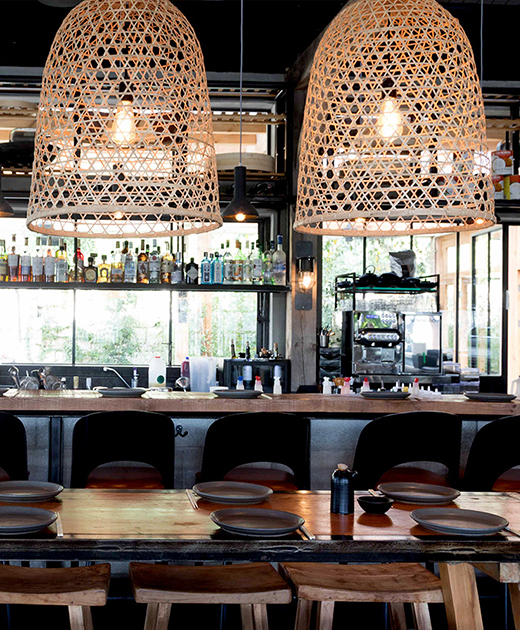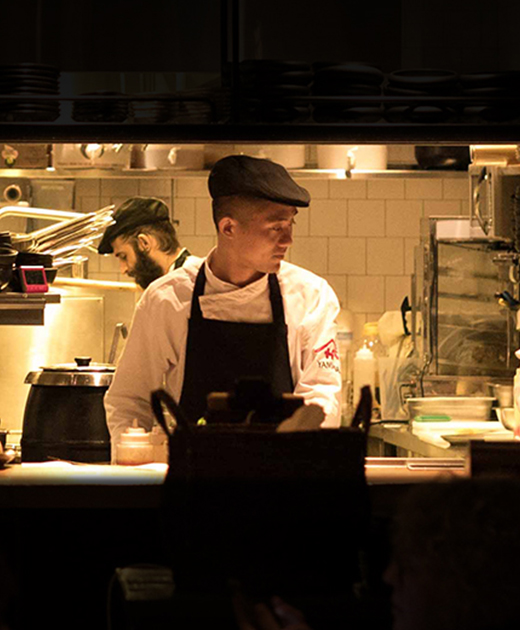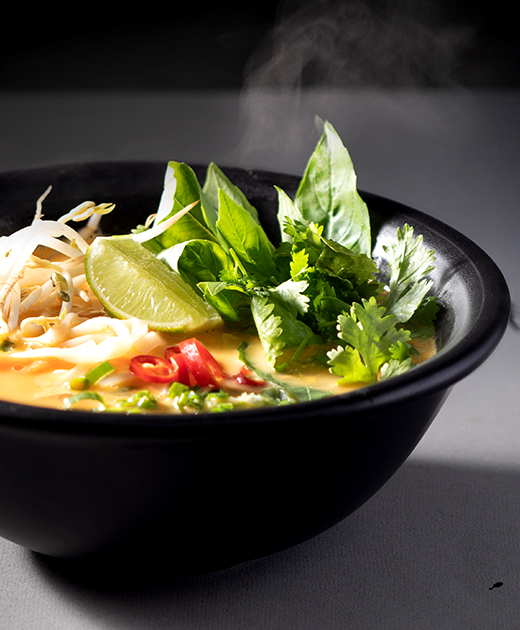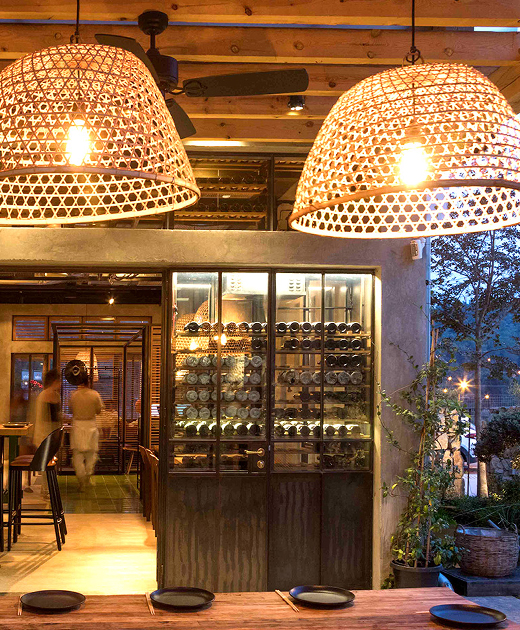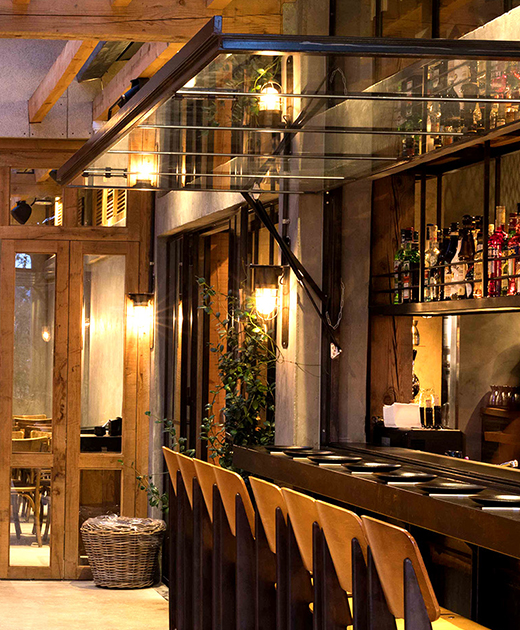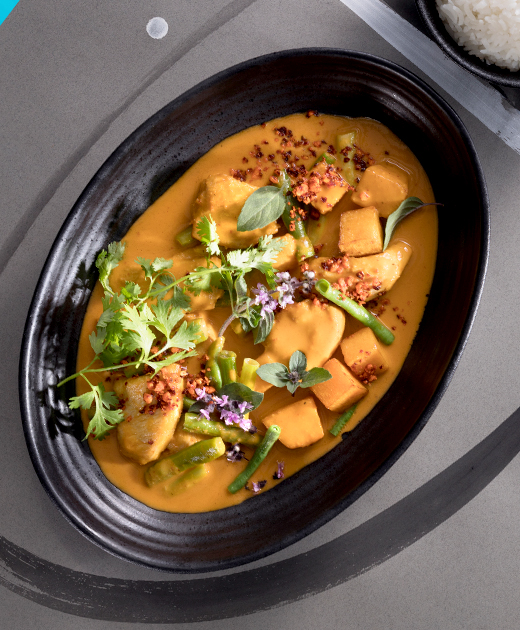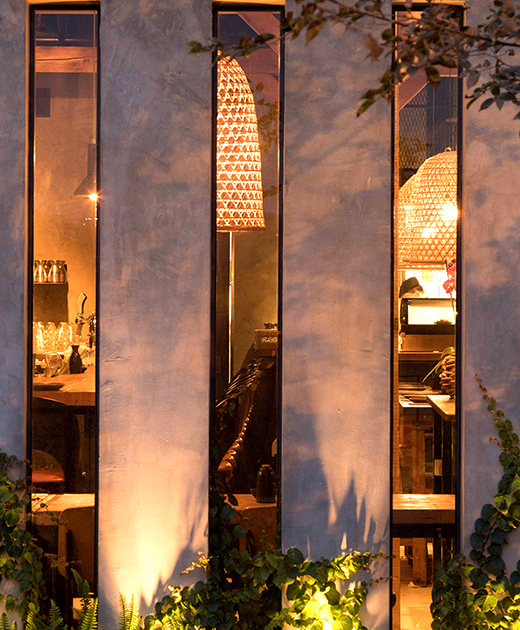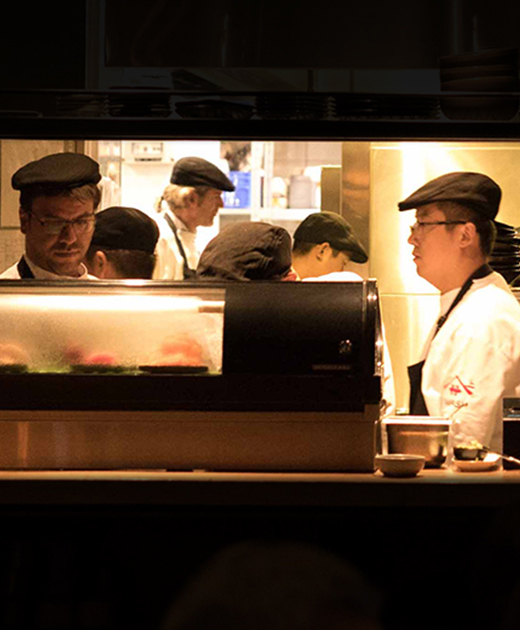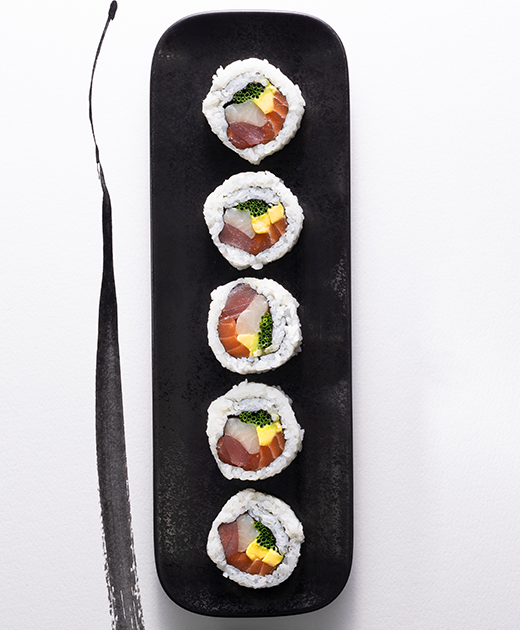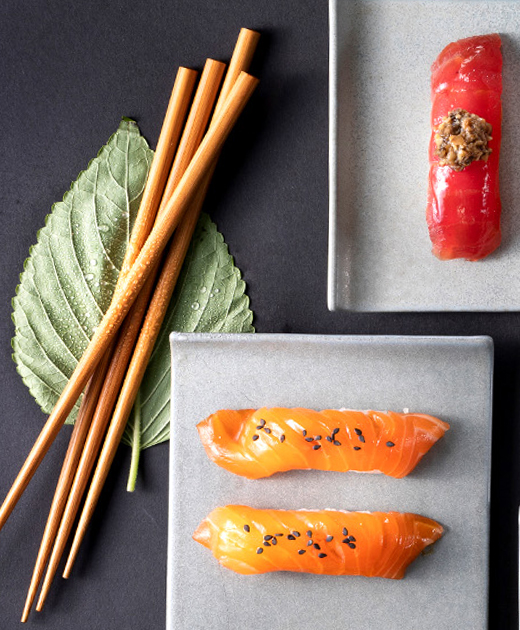 Coming Soon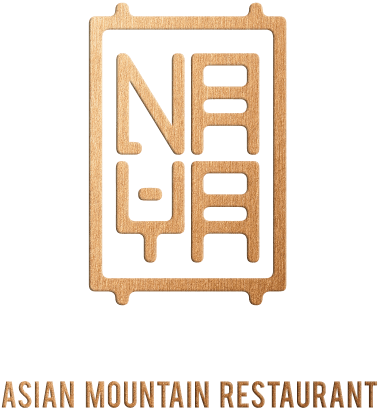 About
Naya is a modern up to date Kosher Asian restaurant overlooking the Jerusalem mountains The restaurant is a meeting place between East and West cultures and flavors offering fusion cuisine that boasts a variety of dishes and flavours of uncompromising quality



Menu

סלטים
RAW
Sashimi Garden

Tuna, salmon, assorted sea fish served on ice

74 nis

Tataki Tuna Sashimi

Seared tuna, green onion, radish, cucumber, green chili mayonnaise, sesame, Yuzu sauce

58 nis

Tataki Beef

Seared beef fillets, Ponzu sauce, teriyaki, green leaves, red chili, sesame seeds

64 nis

Tacos

4 pieces (2 pairs of choice) Mini tacos filled with avocado, tartar*, chives, ginger, and green chili mayonnaise
* Tartar of your choice (price for 2 mini tacos) Beef 36 • salmon 31 • Tuna 34 • Fish 38 • Mushrooms 22
NAYA STARTERS
Naya Bread

Pair of steamed sesame bun's with our spicy sauce and green chutney

16 nis

Oshinko

Pickled root vegetables, ginger, rice vinegar, and sesame seeds

18 nis

Cha Gio

Fried rice paper rolls filled with chicken, mushrooms and bean noodles Nuoc Cham sauce, lettuce, and herbs

48 nis

Crispy Fish

Fish in tempura, Vietnamese chili mayonnaise and green onions

56 nis

Hong Kong Gyoza

Steamed and seared pastry stuffed with chicken, shitake mushrooms
green onion, ginger, aromatic soy sauce

46 nis

Thai Spring roll

Spring roll filled with vegetables, sweet and sour plum sauce

42 nis

Peek Gai

Crispy chicken wings, pineapple chili sauce, scallions and toasted sesame

48 nis
SALADS
Yum Woon Sen

Bean noodles, red onion, coriander, mint, celery, green onions, carrots, Nam Jim sauce *

48 nis

Wakame Sun

Cucumbers, white cabbage, purple cabbage, sprouts, sesame seeds, wakame seaweed

46 nis

Nasu

Eggplant in tempura, mint, coriander, red onion, green onion, crispy rice, chili and lime vinaigrette *

42 nis

Thai Som Tam

Green papaya, carrot, green beans, cherry tomatoes, lime, chili, garlic, coriander and
shredded peanuts *

52 nis

Lu Sa La

Lettuce, purple cabbage, white cabbage, carrots, mint, coriander, peanuts, rice chips, pineapple
and ginger sauce

48 nis

* Contains fish sauce
NEKOPAN a pair of steamed buns
Bun Burger

Steamed bun, mini burger, chili mayonnaise, thin lettuce, coleslaw, mint

66 nis

Crispy Chicken Bun

Steamed bun, crispy chicken, chili mayonnaise, pickles, cucumber, sesame seeds

58 nis

Beef Bun

steamed bun, slow-cooked beef, Hoisin mayonnaise, pickles, coriander, sesame seeds

58 nis

Mogu Bun

steamed bun, mushrooms, seared tofu, green onions, aromatic soy sauce

52 nis
ASIAN BROTHS
Duck Ramen

Duck broth, wheat noodles, duck cutlets, sesame seeds, scallions, bok choy, spicy soft egg

78 nis

Tom Kha Gai

Thai broth, chicken chunks, coconut milk, rice noodles, sprouts, carrots, mushrooms coriander, lime, chili and scallions

64 nis
GRILLED AND STEAMED
Teriyaki Salmon

Salmon with Japanese teriyaki glaze, green vegetables, mushrooms, panko, and roasted coconut

118 nis

Pla Neng

Steamed fish with spiced soy sauce, ginger, scallions, and sticky rice

98 nis

Indian Shawarma

Spring chicken seasoned with Indian curry, roasted tomato, chapati, coriander pickled onion, chili, and, sour tofu yogurt

82 nis

Vietnamese Spring Chicken

Grilled spring chicken with lemongrass and palm sugar marinade
jasmine rice, pickles, mint chutney, and coriander

78 nis

Entrecôte

in Korean pepper marinade, Togarashi potatoes

159 nis

Extras

Steamed Jasmine Rice – 12
Sticky Rice – 12
Togarashi Potatoes – 12
Greens in Teriyaki – 22
NOODLES
Bun Ga

Grilled spring chicken, Asian pickles and herbs, Vermicelli rice noodles, Nuok Cham sauce

72 nis

Pad Thai

Rice noodles, sprouts, chicken/tofu, cabbage, carrots, egg, lime, shredded peanuts, and coriander

72 nis

Thai Curry Noodles

Wheat noodles, red curry, coconut milk, pumpkin, chicken, green beans, basil coriander, and peanuts

72 nis

Loo Mein Noodles

Noodles, cauliflower, bell peppers, bok choy, zucchini, green onion, soy sauce sesame oil, and cashew

68 nis

Cha Ca La Vong

Fish Chunks marinated in fresh turmeric, dill, coriander and Scallions on Vermicelli rice noodles

78 nis
RICE
Kung Pao Chicken

Chunks of chicken, red onions, bell peppers, mushrooms, hot chili, and cashews

68 nis

Cantonese Rice

Rice, corn, chopped beans, egg, chopped chicken, smoked goose, roasted panko coconut, crispy shallots, and coriander

72 nis

Red Curry

Thai curry with coconut, chicken/tofu, pumpkin, green beans, Scallions, basil coriander and peanuts

72 nis

Szechwan Beef

Beef, eggplant, red onion, bell peppers, chili oil, soy sauce, sesame and Szechwan pepper

74 nis

Massaman Curry

Thai spices curry, beef, potatoes, peanuts, crispy shallots (served with rice)

88 nis

General Chao Chicken

Chunks of crispy chicken in sweet and sour sauce, garlic, peppers, pineapple Scallions, cashews

72 nis

Pad Ka Pao

chopped beef, peppers, red onion, basil, fried egg (on steamed jasmine rice)

72 nis

Extras:

Steamed Jasmine Rice – 12
Sticky Rice – 12
Togarashi Potatoes – 12
Greens in Teriyaki – 22
NAYA SUSHI
Nigiri Special - 6 Units

Salmon, red tuna and yellowtail

92 nis

NIGIRI

2 Units

Salmon

Spicy miso and tobiko wasabi

32 nis

Yellowtail

aged soy sauce and jalapeno salsa

36 nis

Shitake

Roasted shiitake mushrooms, green chili aioli and sweet soy

28 nis

Tuna

Spicy soy and black tobiko

36 nis

OSOMAKI

Seaweed Outside Tuna 34• Salmon 32• Cucumber 22 • Avocado 24 •  Yellowtail 34

34 nis

SPECIAL ROLLS
Salmon Avocado

Inside out, filled with salmon and avocado topped with tempura chips,

54 nis

Spicy Yellowtail

Inside out filled with yellowtail, cucumber and chives, topped with burnt green chili mayonnaise, crispy leek

56 nis

Rinay

salmon tartar, avocado and sweet potato in tempura, wrapped in seared salmon with teriyaki spicy mayonnaise, tempura chips, sweet potato, and green onion

64 nis

Naya Rainbow

Inside Out filled with cucumber, tuna wrapped surimi, salmon, yellowtail avocado & chives Teriyaki Glaze

62 nis

Crispy Salmon

Sushi roll filled with salmon, avocado, green onion and tofu cheese with teriyaki and green onion (fried roll)

58 nis

Havana Roll

Inside out filled with machi, spicy miso mayonnaise, asparagus, avocado, hemp and coriander in a salmon shell, salsa salsa, crispy wasabi and avocado lime cream

64 nis

Tsukiji

Futo Maki inside out roll, Salmon, Tuna, Yellow tail, Chives, avocado  Cucumber and sesame

62 nis

Green Hot Chili Peppers

fotomaki in tempura, salmon, spicy miso, kanpyo, chives, avocado, jalapeño coriander, and fresh lime

58 nis

Veggie Roll

Inside Out Vegetarian, cucumber, carrot, chives, kanpyo, avocado, roasted beetroot and green chili mayonnaise

54 nis

T&T

Inside out filled with red tuna, asparagus, shiitake, chives and cucumber,
Wrapped in tuna and tobiko, truffle cream

64 nis

SOFT DRINKS
Coca Cola

Coca Cola • Diet Coca Cola • Coca Cola Zero • Sprite • Sprite zero

14 nis

Fever Tree Ginger Beer

Fever Tree Ginger Beer • Fever Tree Ginger Ale • Fever Tree Tonic water

16 nis

Ferrarelle 330cc

15 nis

Ferrarelle 750cc

25 nis

Neviot Mineral Water

12 nis

HOMEMADE JUICES
Ginger-Pomegranate Lemonade • Mango Tea

14 nis

Fresh apple juice

18 nis
CHILDREN'S MENU
Teriyaki Noodles

Stir fried wheat noodles in teriyaki sauce

48 nis

Chicken Noodles

Stir fried wheat noodles and chicken in teriyaki sauce

52 nis

Chicken Nuggets

Crispy chicken chunks, fried potatoes

48 nis

Mini Burger

Burger in a Pack Man bun, fried potatoes

48 nis

Children's Sushi

Sushi roll with two types of fillings of your choice:
salmon / cucumber / carrot / avocado / scallions / kanpyo

38 nis

+ Lemonade
+ Ice cream
DESSERTS
Naya Yuzu

Yuzu Cream with lemon biscuit and Verbena Coulis
steamed meringue and black sesame tuile

48 nis

Lychee Rose

Lychee and cardamom cream, soft meringue, rose cream
fresh strawberries and mint

52 nis

Mandarin

layers of marzipan and orange, Earl Gray cream
tangerine sorbet, fresh citrus and lime

48 nis

Chocolate Banana

Chocolate Fondant, Cinnamon Nuts Sablée
with Caramelized Bananas and Espresso Ice Cream

44 nis

Peanut Chocolate

Chocolate cloud, caramelized peanuts, cocoa crumble, peanut butter, chocolate sorbet, chocolate leaves and salted caramel sauce

52 nis

Coconut Milk Malabi

Malabi, berry sauce and coconut sorbet

44 nis

Hot Drinks
Short espresso

11 nis

Long espresso

11 nis

Double espresso

14 nis

Macchiato

11 nis

Americano

12 nis

Cappuccino (soy)

14 nis

Vietnamese ice coffee with soy milk

18 nis

Naya tea

served in a pot

18 nis

Pine Earl Gray

18 nis

Green tea and Lemongrass

18 nis

Organic Black Tea - Darjeeling

18 nis

Sencha traditional Japanese green tea

18 nis

White Tea and Cherry

18 nis

Green tea and Jasmine

18 nis

African Chai

18 nis

Mint Tea

14 nis
LUNCH MENU
Main, starter & ginger Lemonade at the price of a main dish of your choice
STARTERS
Lu Sa La

Lettuce, purple cabbage, white cabbage, carrots, mint, coriander, peanuts,
pineapple and ginger sauce

Oshinko

Pickled root vegetables, ginger, rice vinegar and sesame seeds

*Yum Woon Sen

Bean noodles, red onion, coriander, mint, celery, green onions, carrots, Nam Jim sauce

Wakame San

Cucumbers, white cabbage, purple cabbage, sprouts, sesame seeds, wakame seaweed

*Nasu

Eggplant in tempura, mint, coriander, red onion, green onion, crispy rice chili & lime vinaigrette

Peek Gai

Crispy chicken wings, pineapple chili sauce, scallions and toasted sesame

Thai Spring roll

Spring roll filled with vegetables, sweet and sour plum sauce

Cha Gio

Fried rice paper rolls filled with chicken, mushrooms and bean noodles, Nuoc Cham sauce
lettuce and herbs

Miso soup

Traditional Japanese miso soup, tofu, wakame seaweed and mushrooms

*Thai Som Tam

Green papaya, carrot, green beans, cherry tomatoes, lime, chili, garlic
coriander and shredded peanuts (+15 NIS)

Hong Kong Gyoza

Steamed and seared pastry stuffed with chicken, shitake mushrooms, green onion
ginger, aromatic soy sauce (+15 NIS)

* Contains fish sauce

88 nis

STARTERS MIX

choose 5 starter dishes for 88 NIS.

MAINS
NEKOPAN
Tori Katzu

Tempura spring chicken, Asian pickles, soft bread, chilly mio, togarashy potatoes

72 nis

Naya Burger

Nam prik mayonnaise, lettuce, coleslaw salad, togarashy potatoes

78 nis

ASIAN BROTHS
Duck Ramen

Duck broth, wheat noodles, duck cutlets, sesame seeds, scallions, bok choy, spicy soft egg

78 nis

Tom Yum

Thai broth, chicken chunks, coconut milk, rice noodles, sprouts, carrots, mushrooms
coriander, lime, chili and scallions

56 nis

GRILLED AND STEAMED
Teriyaki Salmon

Salmon with Japanese teriyaki glaze, green vegetables, mushrooms, panko & roasted coconut

118 nis

Pla Neng

Steamed fish with spiced soy sauce, ginger, scallions and sticky rice

98 nis

Indian Shawarma

Spring chicken seasoned with Indian curry, roasted tomato, chapati, coriander pickled
onion, chili and sour tofu yogurt

82 nis

Viet. Spring Chicken

Grilled spring chicken with lemongrass and palm sugar marinade, jasmine rice
pickles, mint chutney and coriander

78 nis

Entrecôte

in Korean pepper marinade, Togarashi potatoes

159 nis

NOODLES
Bun Ga

Grilled spring chicken, Asian pickles and herbs, Vermicelli rice noodles
Nuok Cham sauce

72 nis

Pad Thai

Rice noodles, sprouts, chicken/tofu, cabbage, carrots, egg, lime, shredded
peanuts and coriander

72 nis

Thai Curry Noodles

Wheat noodles, red curry, coconut milk, pumpkin, chicken, green beans, basil
coriander and peanuts

72 nis

Loo Mein Noodles

Noodles, cauliflower, bell peppers, bok choy, zucchini, green onions, soy sauce
and sesame oil

68 nis

Cha Ca La Vong

Chunks of fish marinated in fresh turmeric, dill, coriander and Scallions
on Vermicelli rice noodles

78 nis

RICE
Salmon Chirashi

raw salmon, avocado, Scallions, shitake, kanpyo, pickles, sprouts, seaweed
and sesame seeds on sushi rice

59 nis

Kung Pao Chicken

Chunks of chicken, red onions, bell peppers, mushrooms, hot chili and cashews

68 nis

Cantonese Rice

Rice, corn, chopped beans, egg, chopped chicken, smoked goose, roasted panko
coconut, crispy shallots and coriander

72 nis

Red Curry

Thai curry with coconut, chicken/tofu, pumpkin, green beans, Scallions, basil
coriander and peanuts

68 nis

Szechwan Beef

Beef, eggplant, red onion, bell peppers, chili oil, soy sauce, sesame & Szechwan pepper

74 nis

Massaman Curry

Thai spices curry, beef, potatoes, peanuts, crispy shallots (served with rice)

88 nis

General Chao Chicken

Chunks of crispy chicken in sweet and sour sauce, garlic, bell peppers, pineapple
Scallions, cashews

72 nis

Pad Ka Pao

chopped beef, peppers, red onion, basil, fried egg (on steamed jasmine rice)

72 nis
PRIVATE CHEF
Asian hospitality with a private chef in your living room
Naia brings you the perfect hospitality experience.
A private chef who combines up-to-date fusion cuisine, serving the restaurant's special dishes tailored to your event.
The restaurant is responsible for a complete hospitality experience from start to finish, with attention to customer needs,
emphasis on the quality of the best raw materials, which will make any event or meeting unforgettable.
A private chef in your living room is suitable for up to 50 diners.


Contact Us
NAYA Restaurant, Beit Nekofa 9083000
Phone: 02.9900070 / Fax: 02.9900074
מסעדת נאיה – שביל הלולים
מושב בית נקופה



All Rights Reserved to NAYA Restaurant, Beit Nekofa 2019
Designed by DaCOLONY

Events
NAYA Restaurant provides a private space for events alongside
an open and personal kitchen that offers a menu that is tailored to the customer's choice
We hold private and business events throughout the week for up to 100 guests
On Fridays, the restaurant is open for events only
,On this day, the entire space of the restaurant will be available for the event
which can accommodate up to 200 guests
Photo Gallery